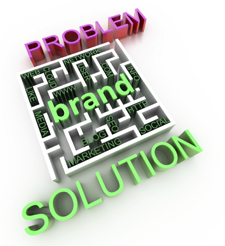 by: Mark Arnold
Branding can change a credit union. The key word is "can." Many times a credit union embarks upon a new brand or recreates an existing brand. Perhaps the board, management team or marketing department decide key targets, develop a new look and even draft a catchy tagline. But then the brand falls flat. What happened? In many cases the credit union has fallen into "the brand gap."
Brand Gap
The brand gap is the tension between the operational nature of banking and the creative/strategic skills of branding. There can often be a gap between key areas of the credit union. For example, there are possible brand gaps:
between branding and strategy,
between branding and staff and
between branding and operations.
The brand gap essentially becomes a leadership challenge for credit unions.
Gap Between Branding and Strategy
Branding is a strategic process. The brand plan must tie directly to the strategic plan and the strategic plan must incorporate the brand plan. There is no one without the other.
continue reading »