Build employee skills — and member satisfaction — with a valuable degree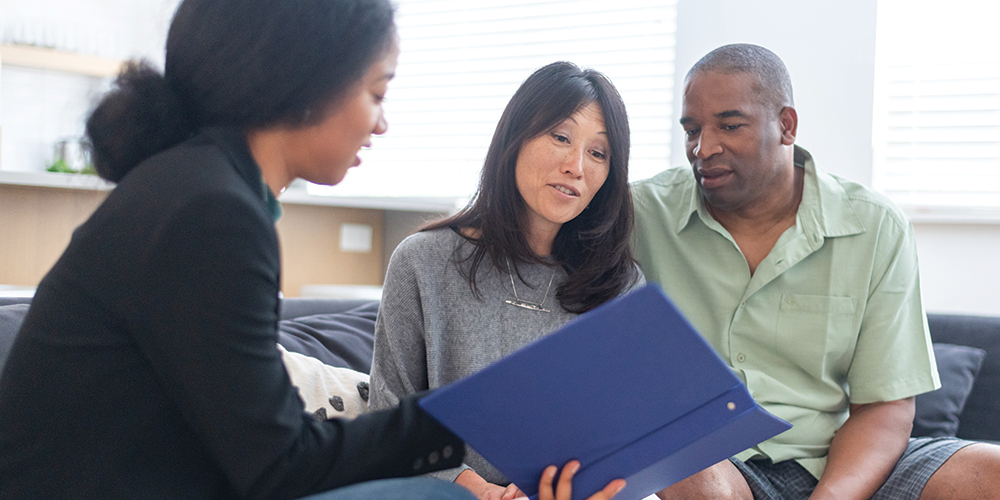 Your goal is helping credit union members live their best financial life, and that starts with investing in your employees. What if you could team up with a top-ranked institution to help employees increase their ability to support the economic well-being of individuals and families?  
The University of Wisconsin–Madison offers an exciting opportunity for your employees to upgrade their knowledge — and increase your credit union members' satisfaction: an online Bachelor of Science in Personal Finance from UW–Madison Online. 
Ranked the #2 personal finance degree in the U.S. by WealthManagement.com, this program is taught by the same world-renowned faculty who teach on campus. 
UW–Madison Online's BS in Personal Finance complements your human resources tools in developing employees and upskilling them in their jobs and career. Students in this program will:
Learn from behavioral experts and economists about supporting credit union members holistically and with trust, empathy and understanding. 
Explore aspects of financial literacy, client management, financial planning, financial markets, leadership, accounting and consumer behavior.  
Leave the program fully prepared to sit for the Certified Professional Planner (CFP) exam, if they complete the CFP required courses.
Support members' life goals, such as buying a home, sending a child to college, starting a savings plan or planning for retirement. 
The BS in Personal Finance from UW–Madison Online places special emphasis on serving underserved populations. Employees learn to solve real-world problems creatively and compassionately.
This UW–Madison Online degree is designed for working adults, with at least 12 college credits, who need to balance career, school, family or other obligations. Students work alongside a close cohort of committed fellow students and faculty in this flexible, engaging program. And, regardless of where your credit union employee resides, the tuition is the same.
UW–Madison Online has other degree options, such as a Bachelor of Science (BS) in Consumer Behavior & Marketplace Studies and three different Bachelor of Business Administration (BBA) degrees: in Marketing, Management and Human Resources, from the top-ranked Wisconsin School of Business. We've spent decades developing top-quality online programs for professionals. And all our online degrees carry the weight and rigor of a University of Wisconsin–Madison in-person education.
We're eager to work with your credit union to explore a partnership on this exciting new opportunity for your employees. Please visit our Employer partnership page or contact Laura Thomas at lthomas22@wisc.edu for more information.
Praise for UW–Madison's BS in Personal Finance
"At Summit Credit Union, we are a learning organization and value both in-person and online courses. Having relevant degree programs now available online is an advantage for our organization and our staff, as they will be able to continue working for Summit while pursuing a degree in their area of interest, with more flexibility and opportunities to balance their lives. We are fortunate to have UW–Madison as a strong partner for our organization." – Nancy Kasten, senior vice president, Human Resources and Organizational Development, Summit Credit Union
"The UW–Madison personal finance program has shaped my entire career. From the lessons on time value of money to risk management and life insurance, the content and educators of the program inspired my career decisions. The core of the program is focused on the long-term relationship with the clients, which parallels our focus within the credit union movement. Everything we do is focused on the member. Their financial education and success, and their CU experience is always our highest priority. I am fortunate to work with advisors and credit union leaders that share the same values!" – Heather L. Willborn, CFP®, sales manager- NE Region Team, CUNA Brokerage Services, Inc., CUNA Mutual Group
"The personal finance major provided the knowledge and skills that I use in the real world. All the courses that I took at UW–Madison apply to my everyday work." – Sara Strohmaier, investment advisor and former UW–Madison personal finance student
"With three years of experience, I can get that CFP designation behind my name. I feel like it's a bonus, but it also shows my future clients that I have integrity and the willingness to go above and beyond for them." – Michelle Zemplinski, UW–Madison personal finance student
"When I got accepted (to UW–Madison), I was super excited. I just want to be able to help people know there are things out there to potentially help them out. Online classes are definitely helpful and convenient because it allows you to have time to do other things as well. I can work during the day and still come back to my coursework at night." – Bobbie Egeston, UW–Madison personal finance student
"What's nice about the UW–Madison Online bachelor's in personal finance is that students will learn skills that are increasingly necessary, whether you want to enhance critical skills or advance in your job. Demand for these skills is high and growing. Plus, we're training people to become helpers and advisors. There's a lot of demand for that, too." – UW–Madison Professor Clifford Robb