To buy or not to buy in September
The month of September is almost upon us and that means fall is around the corner. Your kids are back in class and the school supplies have been purchased, but with the changing of the seasons comes an opportunity to save on certain items for your home and life. Here are a few things to purchase in September and others to skip now and buy later.
Items to get…
Mattresses: Labor Day is September 4 and with it comes a wide variety of sales and discounts on name brand mattresses. Tempur-Pedic's mega-sale offers discounts of up to $500 and Sleep Number's sale includes popular styles up to 50% off. Treat yourself to a new mattress and purchase one for your guest room in advance of houseguests this holiday season.
iPhones: The iPhone 8 arrives in September and that means older models will be sold at discounted prices. Hold off on purchasing the 8 model and save on the iPhone 7, 7 Plus, or previous iPhone generations. This is also a great time to purchase an iPhone for a loved one as massive discounts occur after the new generation debuts.
Planet tickets: It's crazy to think that the holiday season is only a couple months away, but the reality is Thanksgiving and Christmas are just around the corner. Look into travel options now before it's too late and prices skyrocket. September is thought of as an off-season due to the fact that it's after summer and before the holidays. Check out Airfarewatchdog and have experts search and notify you on the best travel deals that are perfectly in line with your budget.
Items to skip…
Halloween costumes: If your child is like mine, when it comes to this year's costume, his or her mind will change ten times before Halloween night. Instead of buying too early and having to return it and pick up something different when it's too late, hold off on getting that ghost get-up until October 1.
Winter wear: Sure, you're seeing fall and winter apparel in stores now, but resist the temptation to snag that sweater. Retailers know consumers are ready for cooler weather and for that reason they mark up items that are in high demand. Instead, wait until Black Friday or even later when the winter is in full swing to purchase cold weather gear.
Appliances: According to MoneyWatch, although late summer sales are enticing, hold off on big-ticket items like appliances until Black Friday. Customers will see items marked down as much as 75% off on the day after Thanksgiving so be patient and wait for big deals. Your bank account will thank you.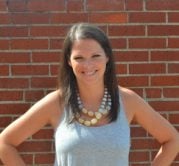 Wendy Moody is a Senior Editor with CUInsight.com. Wendy works with the editorial team to help edit the content including current news, press releases, jobs and events. She keeps ...
Web: www.cuinsight.com
Details