Can credit unions be disruptors?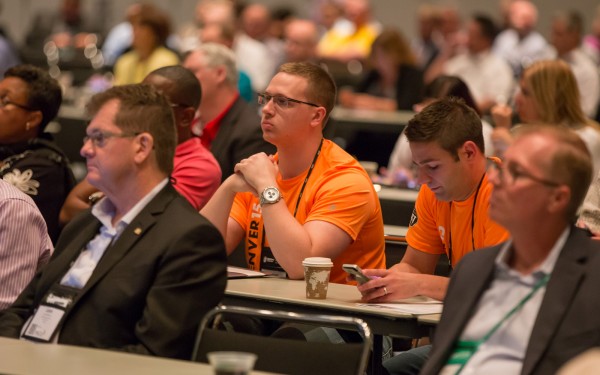 by: Anca Voinea
Potential disruptors in the financial sector are a cause of concern even for big players like GP Morgan, whose chair warned that Silicon Valley start-ups would bring new challenges to traditional financial players. In a special breakout session at the World Credit Union Conference in Denver, Karim Habib, director of lending, CUNA Mutual Group, and Patrick McElhenie, director, product management – LDP at CUNA Mutual Group, explained how credit unions could respond to new market entrants.
"It's important to talk about disruptive innovation," said Mr McElhenie. "Things are moving fast. The more you understand, the better you'll be able to take decisions."
There are two types of disruptive innovation, he explained. The first one enables new entrants to target consumers at the bottom of the market and climb their way up. This happened in the automotive industry in the 1920s, when the Duisenberg, an expensive car at the time, faced competition from Ford, which offered an affordable alternative, disrupting the whole manufacturing market. In the 1970s, Ford was itself disrupted by the very inexpensive Honda Civic, came in at the bottom of market and worked its way up. Later, the Honda Accord was in turn disrupted by the Kia Optima.
"That's one way of disruption. Now we also have big bang disruption, which is an innovation that from moment it enters the market it is better and cheaper than the products and services it competes with. It uses new technology in the internet, cloud-based computers and computing devices, competing immediately rather than starting at bottom and working their way up," explained Mr McElhenie.
continue reading »