Capitalize on 4 trends to ensure wallet share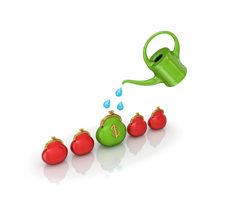 Member experience, channel integration, security and personalized solutions are key.
by: Samantha Paxson
Sponsored by CO-OP Financial Services
Credit unions can compete with any financial institution in terms of wallet share for their plastic and digital payment cards, but they must constantly expose members to the range of services and technology they provide.
We can begin to do this by remembering that we truly are in business as "people helping people." So, we need to ask ourselves, "How are we naturally engaging with our members to help them navigate their financial lives through our industry's wide array of offerings and platforms?"
Credit unions have a better opportunity than any other services provider to help members solve their financial life goals. In doing so, we can propel them organically across products and platform, to the benefit of members and credit unions.
continue reading »