CEO Update: DCUC's role and emerging leadership in the credit union industry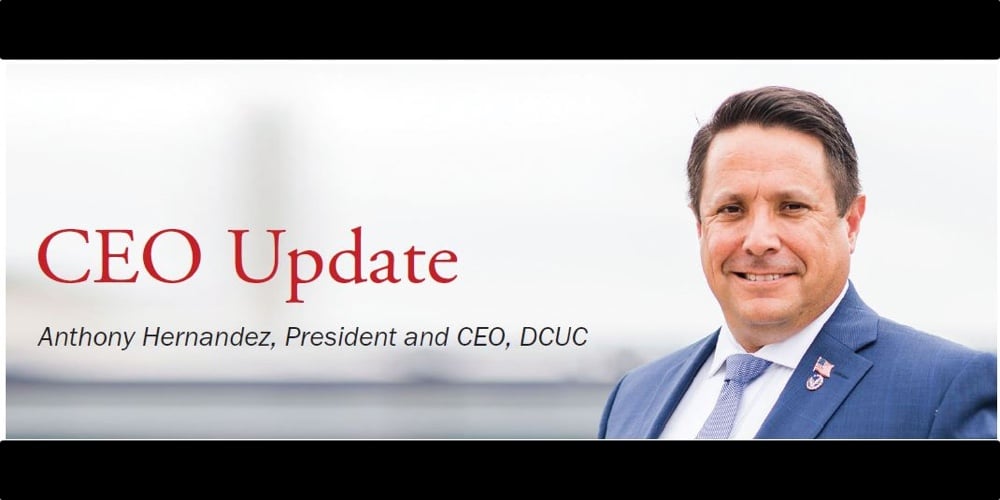 The Defense Credit Union Council (DCUC) continues to evolve and take the lead advocating for the credit union industry and the members they serve. Since 1963, our trade association has endured and overcome challenges as well as developed successful strategies to increase its impact. As a result, DCUC represents nearly a quarter of the industry today. While it was not a quick path to success, DCUC's journey reflects the "slow and steady wins the race" ethic.
"Since its beginning, DCUC's role and leadership has evolved from primarily
serving smaller defense credit unions to now providing a voice and unmatched member value
for all credit unions serving our military and veterans nationwide and overseas."
– Anthony Hernandez, President and CEO
During the early years, DCUC focused primarily on serving small credit unions located on military bases throughout the country. Issues then centered around enforcing DoD operating agreements and fostering a close-working relationship with defense officials. Meeting these needs remain part of DCUC's current focus. However, our overall mission encompasses all efforts to supporting the military community. As the credit union industry grew and evolved, so has DCUC.
This larger mission includes advocating for better financial services for military personnel, veterans, and their families. DCUC offers a strong voice on these matters given our member credit unions' stellar reputations throughout the defense community. We lobby hard to promote financial wellness programs for this important segment of our population.
continue reading »