CFPB needs more coffee and less Kool-Aid
Appearing before the assembled masses of credit union groupies last week, CFPB director Richard Cordray, the benign dictator of Consumer Finance and Oracle of all that is good, told credit unions that "it was time to wake up and smell the coffee: the Consumer Financial Protection Bureau is not your enemy; on the contrary, it is an important new friend and ally."
Well, Mr. Codray, I enjoy the aroma of my Starbucks French Roast as much as anybody. I am still here to respectfully suggest that you need to drink a little less of your own Kool-Aid: it's going to your head.
Why would credit unions possibly be frustrated by the CFPB, you wonder? Because they are tired of being told that they were not a cause of the financial crisis only to be subjected to the flood of post-crisis regulations. Talk is cheap but regulatory compliance sure isn't. The CFPB's authority to "unconditionally exempt any class of covered persons, service providers, or consumer financial products or services," from its regulations is broad enough to exempt all credit unions from the QM mortgage requirements, for example. Instead, it has established exemption criteria which penalize smaller credit unions that make more than 500 mortgages or that sell mortgages to the secondary market.
I was also a little taken back by the triumphal "I told you so" tone of your prepared remarks. I half expected you to announce "mission accomplished" from an Aircraft carrier.
According to you there is "good news all around." when it comes to mortgage lending. Credit unions are making more mortgage loans and the consumer has "a wider path to the American dream in a mortgage market made stronger by the changes we made."
This is a rehashing of the "you can bake your cake and eat it too" nonsense that has kept this country from having an adult conversation about housing policy. It makes sense to hold reckless institutions responsible for poor underwriting standards; but, let's not fool ourselves: higher underwriting standards mean fewer people are going to qualify for mortgages than would otherwise be the case. For example, the New York Fed has identified a strange trend in which home prices have risen since 2012 but the aggregate amount of mortgage debt hasn't.
Furthermore, mortgage lending is now more closely tied to credit scores than ever before. What's more, there is plenty of evidence that tighter under writing standards are one of the factors keeping millennials from buying that first home.
You are also really jumping the gun to gloat that hot-headed critics greatly exaggerated litigation fears. Oh Really? Remember that, since many of these regulations kicked in just two years ago cases involving them are only now beginning to work their way through the system.  Why just this week a homeowner on Long Island tried to put off a foreclosure by arguing that Emigrant Bank failed to follow the loss mitigation procedures mandated by 12 CFR §1024.41(g) (Emigrant Savings Bank-Long Island v. Berkowitz, 27142/2012,) Other litigation has taken place in Michigan involving whether the loss mitigation rules should be retroactively applied ( Campbell v. Nationstar Mortgage, 611 F. App'x 288, 296 (6th Cir.) cert. denied, 136 S. Ct. 272, 193 L. Ed. 2d 137 (2015).
No one should be surprised that Litigation is coming All you have to do is look at the foreclosure defense litigation that routinely takes place in states like NY, NJ and California, states whose foreclosure mitigation laws provided models for the Bureau's own requirements, and you quickly realize that more litigation is coming and with it will come absurdly long foreclosures. It takes more than 900 days to foreclose on property in New York which makes it more expensive for residents to get a mortgage.   And, by the way, the know-before-you-owe foreclosure requirements have made it more time consuming to close on mortgages and imposed increased compliance costs on any institution offering mortgage loans.
Believe it or not I used to be a defender of the Bureau. Dodd-Frank is a gross abdication of legislative leadership. It's as if Congress took some of the country's most vexing problems and told your Bureau to solve them. In addition, I agree with you, credit unions and the CFPB share many of the same goals. After all, credit unions were started largely as a reaction to the indifference of mainstream banks to the needs of ordinary consumers.
That being said, it's inevitable that we won't be on the same side on many issues. There is one big difference between credit unions and the Bureau: credit unions can go out of business. Credit union CEO's have to make tough calls every day balancing the desire to do what is best for the consumer against the need to generate enough revenue to keep the doors open. In contrast, the CFPB can craft regulations for an ideal world in which no well-meaning consumer protection costs too much or accomplishes too little to justify its imposition.
In short, credit unions have to deal with reality every day. It's the CFPB that needs a reality check.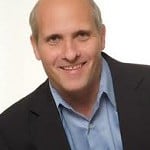 As General Counsel for the New York Credit Union Association, Henry is actively involved in all legislative, regulatory and legal issues impacting New York credit unions. Whether he's joining ...
Web: www.nycua.org
Details