Check your lists, and check them twice: 2022 holiday fraud trends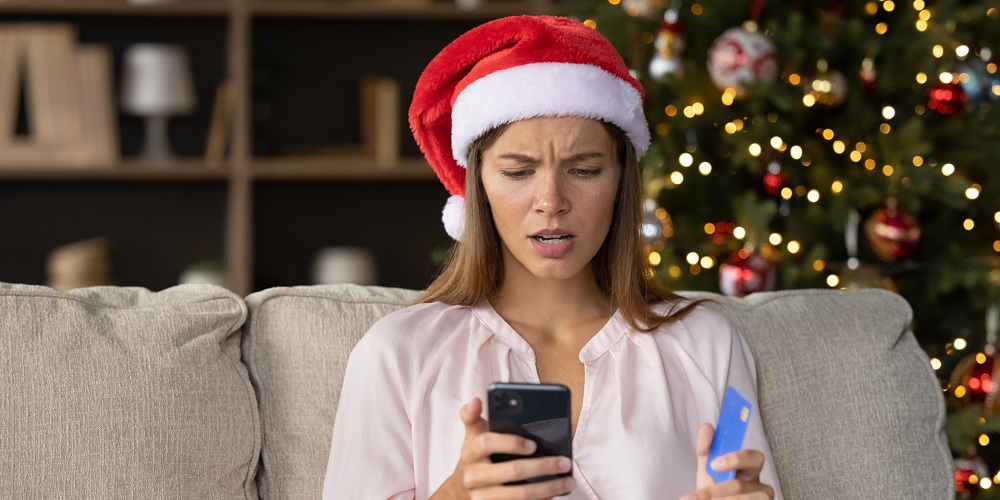 The holidays are just around the corner to usher in a bustling season of togetherness, shopping, travel, and charitable donations. It's a special time of year for many of us – including fraudsters.
Between November and January this year, holiday sales will reach $1.45 to $1.47 trillion. Though inflation will contribute to reduced growth in sales volume, dollar sales will increase, and consumers are anticipated to send e-commerce sales soaring as they seek to get more bang for their buck via online deals. Compared to the 8.4% growth of 2021's holiday season, e-commerce sales alone are expected to grow 12.8% to 14.3% year-over-year to hit $260 billion and $264 billion.
Frauds and scams accompany the season as bad actors take advantage of spikes in online activity and transactions, busy consumers, FOMO, and the overall spirit of generosity that punctuates the holidays.
However, being aware of the latest scams and fraud attacks can prevent people from becoming victims and can ensure that credit unions are better equipped to protect their customers.
On that note, below is a rundown of the top holiday fraud trends of 2022.
Setting the Stage for Holiday Fraud
Though every year is slightly different, there do tend to be similar fraud patterns each holiday season. So naturally, this can lead to a sense of fraud fatigue for both industry insiders and the general public.
Fraudsters and scammers exploit this fraud burnout by ramping up their schemes and tactics. Even when the savviest among us are educated on common fraud attacks, anyone can be victimized by polished social engineering antics. Just one lax moment shopping, donating, or interacting online can cost your members – especially at the constant rate and scale new fraud and scam trends emerge.
2021 was a definitive year in both holiday transactions and fraud:
Holiday Fraud Trends 2022
Fraudsters have their own traditions during the holidays that usually involve some festive twists on some tried-and-true scams and schemes. These threats are often layered and involve multiple fraud tactics and technologies to execute.
Without further ado, beware of this year's holiday fraud trends:
Holiday Malvertising
Malvertising, or malicious advertisements, is a growing issue on the world's most popular search engines, including Bing, Google, and DuckDuckGo. Convincing ads for fake agencies, websites, banks, digital wallets, and government entities coax unwary users to click. This results in malware, viruses, commandeered browsers, stolen credentials, or ATO.
Scam e-Commerce Shops
62% of surveyed consumers plan on doing their holiday shopping digitally in 2022. Apart from convenience, a primary attraction is the possibility of snagging hard-to-find, expensive, or out-of-stock products for a great deal. Resembling legitimate brands and websites, scam e-Commerce shops can part victims from their payment and personal information and then never ship the merchandise.
Counterfeit and Stolen Merchandise
Approximately 3.3% of all world trade is counterfeit, including electronics, apparel, cosmetics, and toys. Unlike the fake website scam discussed above, consumers actually receive their purchased item; it just happens to be counterfeit. Luxury products, including designer handbags and pro sports merchandise, are hot seasonal gift items and prime counterfeit candidates. For example, over $100 million worth of fake NFL merchandise was seized by federal agents prior to Super Bowl LVI. Stolen products also fall within this scam and are sold on popular online marketplaces by organized criminal networks that pilfer over $70 billion annually in products from brick-and-mortar shops.
Holiday Travel and Vacation Scams
Holiday travel and family vacation rentals are a lucrative business for fraudsters. In 2021, over 4,000 mentions of airline and hotel fraud were featured on the dark web, with travel and hospitality representing a booming underground market. Frequent flier mileage scams, currency exchange scams, fraudulent travel agencies, vacation rental cons, and loyalty program scams are becoming increasingly common. Fraudsters concoct elaborate techniques to create fake hotel or flight listings; flights and hotel packages can be bought with stolen card-not-present information or loyalty points before being resold at huge discounts. Payments are processed via illicit hosts and the bookings are then never redeemed.
Seasonal Job Scams
Seasonal workers are a holiday staple to help retailers and shipping companies meet demand surges. But honest job seekers are often scammed by fraudulent seasonal job offers that may increasingly involve remote work or originate on popular online employment websites. As synthetic identity fraud prospers, job seekers must be mindful of the synthetic media factor when acting on potential work-from-home roles, like envelope stuffing or re-shipping. Fraudsters might be using manufactured or edited audio, video, or still images to add authenticity to the job recruitment process.
Other Holiday Fraud Trends
Other worthy mentions in a disturbingly long catalog of holiday fraud trends include gift card scams, giveaway and sweepstakes scams, non-delivery notification scams, and gift exchange scams.
Seasonless Fraud Prevention
Certain fraud trends may define the holidays, but the velocity and volume of sophisticated fraud attacks are only increasing. Tech-forward, proactive modernization and fraud prevention efforts are necessary to defend against the constant onslaught of fraud threats that exploit legacy fraud prevention systems.
Credit unions need a seasonless approach towards fraud prevention that constantly adapts to new fraud threats without detracting from the member experience for which they excel.
Single-platform solutions driven by advanced artificial intelligence (AI) and machine learning provide behavioral analytics and actionable insights to help mitigate threats in real-time while delivering contextual risk intelligence.
This is an edge that credit unions can leverage to:
Minimize exposure and accelerate time-to-protection with out-of-the-box AML and fraud models, and data connectors.
Automatically identify suspicious patterns throughout all channels and respond to new threats without inconveniencing customers.
Accelerate accurate risk scoring and instantly act on contextual customer risk profile insights.
Detect attacks earlier and intervene before money movement can happen.
Automatically discover suspicious activity or patterns across all channels for faster threat response.
Streamline alert and case investigations with automatically discovered relationships and linkages.
The holidays will surely introduce a few surprises into the over-saturated fraud landscape. A holistic fraud prevention program augmented by powerful technologies can help credit unions stay ahead of risks and keep innovating.
For more information on NICE Actimize's approach to fraud prevention and anti-money laundering (AML) for mid-market, regional and community banks, and credit unions, go here.
Happy holidays.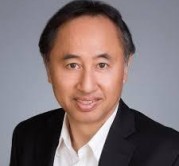 Eric Tran-Le is Vice President, Head of Actimize Premier, NICE Actimize. Eric has held several leadership positions in product management and marketing at companies including Oracle and Microsoft, where he ...
Web: https://www.niceactimize.com/xceed
Details