Collaboration is key to advancing our cause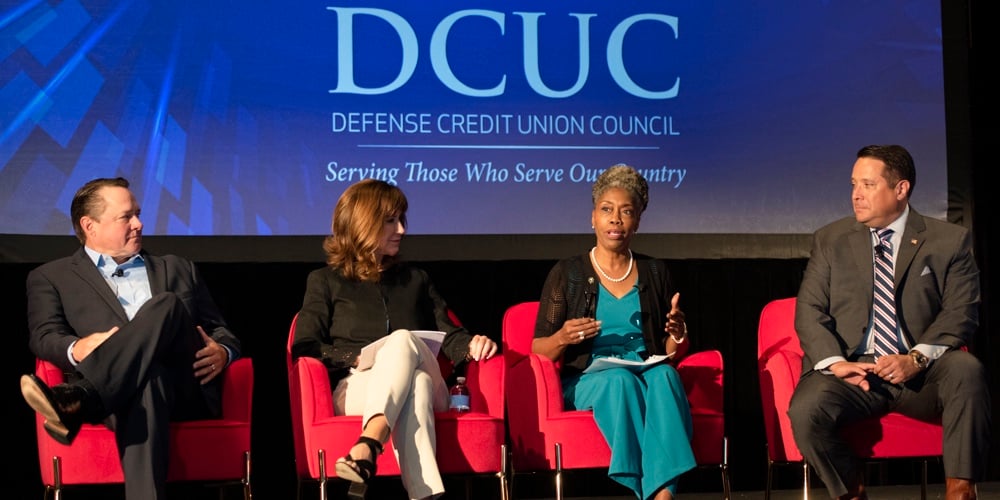 Earlier this month, I had the pleasure and distinct honor to lead a panel of credit union industry leaders on stage at the DCUC Annual Conference. A unified voice in front of our member credit unions is something DCUC has encouraged over the last few years. I want to thank each of our panelists representing different segments of our industry for joining me on stage.
While each of the leaders has a unique perspective on our industry, the more significant takeaway is that there is no daylight between us when it comes to serving our members and advancing our cause. This is good for the industry to see in person. In fact, it highlights the importance of collaboration and aligning powerful forces to win battles on behalf of our members.
This collaboration is vital for succeeding in today's competitive regulatory, legislative, and business environment. This is especially true as no single expert, group, or organization has all the answers. Things are much more complex these days.
That said, collaboration is hard. For this reason, it is often discussed but not always implemented. Even in cases where collaboration is practiced, it is usually not done very well.
I have seen this dynamic play out many times throughout my military career. By the time I became a senior officer, it didn't matter what occupational series (aka "tribe") I belonged to–collaboration was the only way to get things done.
As a junior captain, the need for collaboration was taught at the USAF Squadron Officer School. During this program, I saw leadership succeed or fail based on the ability to collaborate amongst peers.
One of the main courses, "Project X," is a graded leadership reaction exercise where each officer is evaluated through a series of timed, physical, and critical-thinking team exercises. Random "teams of equals" are formed, and a team leader is designated for a particular exercise. Everyone on the team is assessed. Then the roles are shuffled for the next exercise. No one is able to pick their own team and designated leaders must immediately align team members with course objectives.
Check out: www.airmanmagazine.af.mil/Features/Display/Article/2603207/leadership-playground
As you can imagine, there are competing personalities amongst "Type A" leaders. Thus, there are multiple leadership approaches, each compounded by the different ways people react when leaders are placed in a followership role.
Because I have seen firsthand how hard it can be to work together when everyone has their own priorities, personalities, and perspectives, I am grateful and pleased to see how DCUC can and does work so closely with our fellow trade associations and state leagues. It may be hard, but it is necessary.
Here are some things I have observed throughout my career:
Collaboration is not about "group hugs" or good feelings. It is about getting results!
While communication is important, keep the focus on doing and not too much talking.
Collaboration involves some friction as new ways/ideas collide. Get used to it.
Don't let "perfect" be the enemy of "good" … you will run out of time and lose interest.
Fix the problem, not the blame. There is no time to lose.
It should not matter who gets the credit if we focus on getting things done!
I want to thank our fellow credit union trade associations, leagues, and system partners for your help in getting things done on behalf of our member credit unions and the 130 million members they serve. Together, we accomplish more. We are ready, willing, and able to keep doing more in the spirit of collaboration and in line with "People Helping People."
Anthony Hernandez is the President and Chief Executive Officer of the Defense Credit Union Council (DCUC).  He joined DCUC as its Chief Operating Officer in August 2016 and was selected ...
Web: www.dcuc.org
Details