Consumer perception: The great mobile experience
Facebook, Netflix, and companies like Apple are changing the way that consumers are perceiving a great mobile user experience. As a credit union, this change the expectations of what your users are considering a great mobile experience, as well. Over the next few months or years, credit unions – whether they have a mobile presence or not – are going to have to step up their game and understand how to deal with these new changes and expectations that consumers have today.
The biggest issue that credit unions have today are not competing against each other, but competing up against the digital experience provided to consumer brands like Facebook, Netflix, Apple, Amazon, and other companies like them. The big picture is important and it's not a matter of "if" or "when" because change is eminent! If you choose to accept this fact, it's going to make the biggest difference in regards to your competitive advantage in this new environment.
On a recent episode of my Bank On It Podcast Show, which airs every Tuesday morning, we spoke with the Chief Product Officer of Malauzai Software- Robb Gaynor. Gaynor stated, "About 80% of the credit unions in the country now have an app in the App Store, but there's still 20% that do not." Customers are expecting app functions such as; check capture and quick balance, along with a high level of personalization. Simply stated, "People expect from mobile; simplicity, and ease of use", stated Gaynor.
Credit unions are using more native versus non-native applications. A native app is purposely built for a specific device. Whether that device is an iPhone, Android, or any other app, runs smoothly and doesn't cause the user to suffer. Unlike, a non-native app which is built to be manipulated to fit various devices, which can stray away from the user experience, because the customer is trying to run a program in the browser on their phone. Gaynor mentioned the Mark Zuckerberg, CEO of Facebook, quoted "The biggest mistake we've made as a company is betting on HTML5 over native", which he said at the TechCrunch Disrupt conference in San Francisco. Customers are no longer comparing banking apps to other banking apps, but to every other app that they are using. "The bar is not Bank of America, the bar is Facebook", says Gaynor.
More often C-suite executives are deciding that credit unions need to be great at digital channels. We are finding more Chief Digital Officers or directors being empowered to focus their organizations. Credit unions need apps that function just as well, but if it's not cool, hip, or interesting, and have a great interface, it will not be used as much as you would like. Which means companies are hiring CDO's with a marketing background, an important function of employing or deploying a new mobile app or having that unique mobile experience. These apps must be developed to read like Facebook and be sensitive to all, even those who are not digitally savvy. An experienced officer also uses interchangeable skills, such as marketing and management, and know how to create great experiences, while still focusing on the bottom line.
Many companies are integrating their online or mobile banking into social media. With the rate of the current changes in banking, the next 12 to 18 months, will produce some of the biggest and coolest changes. Customers will start having a more personalized experience making mobile use a lot easier. Credit unions will have new interfaces, creating a more omni-experience. These changes will blend mobile and desktop interfaces giving a seamless look. Also, companies will give consumers more control of their banking security functions from their mobile device such as; turning off their debit card because it was stolen.
We live in an era where new devices come out all the time, particularly the Apple Watch, Apple TV, and multiple different devices. But how do we develop the tech with an understanding of how customers can and will use your program on these devices? Gaynor says, "Don't over-engineer, or over design. The most graceful experience is the simplest". He recommends we don't think about devices anymore. That we should think about form factors; extra small to extra-large. Think about companies such as Amazon, Netflix, and HBO GO they make themselves accessible on any device. As a credit union that has online banking, mobile banking, or an app, you need to deploy technology as if you were Netflix, Amazon, or HBO GO. This is the way Chief Experience Officers should be looking at deployment when a new screen size or device comes out.
Buzzwords like "omnichannel approach," and "user experience" are very exciting, but also very challenging at the same time because this isn't the first frontier. Now, it's just second nature to human beings that they expect to have this omnichannel approach. They want to be able to just log into; whatever they want, get access to whatever they want, in the way that they want. Take a subway system as an example, you have all these different tunnels going multiple different places, each stop is an interface, and its tunnels need to be able to connect people in a way that seamlessly provide consistency and a cohesive experience. At the end of the day, it's about the customer and their expectations which are having online, mobile, and branch integration seamlessly. For more on The Great Mobile Experience, you can listen to this episode of Bank On It with Robb Gaynor or subscribe to the podcast via iTunes, Stitcher,  or iheartradio.  Follow me on Twitter and never miss an update.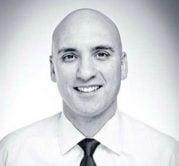 John Siracusa is the creator of #BankSocial, the first banking conference dedicated to content marketing and social media for credit unions. He is also the creator of the #CaseStudySummit, a ...
Web: banksocial2017.com
Details