Contract management leads to a successful examination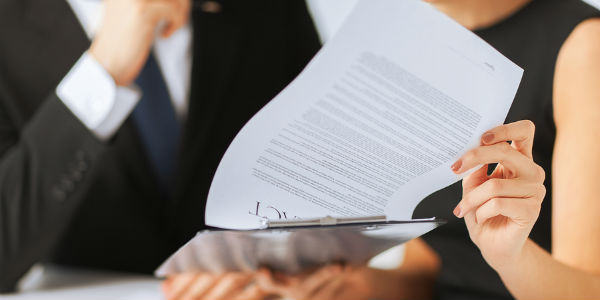 Businesses that have a contract management provider have an edge. There's no better way to put it. For credit unions, it gives them a convenient solution and tool for organizing contracts and keeping them up-to-date by managing regulatory requirements, assessing risks, and sending renewal notifications. 
But has your credit union realized how valuable a contract management provider can be to a successful examination process? Here are three ways that a contract management provider can help your credit union have a smooth and successful examination process.
First – your credit union will have software in place to remind you to collect information essential to the exam process. The examiner will want to know that your credit union has a grasp on your contracts, as well as make sure they are being monitored, kept up-to-date, and that your credit union has done its due diligence in selecting and monitoring vendors.
Sound contract management providers will give you everything you need to stay on top of your credit union's contracts. Your contract management provider will be able to track renewal dates and automatic roll overs, and send notifications when your contracts are up for renewal. Additionally, contract management providers can help your credit union do its due diligence with researching new vendors, as well as tools to help your credit union determine and monitor the risk base of your vendors.
Second – because of those reminders you will have that information and have it readily available for your credit union's examination. You have the ability to pull contracts, risk assessments, and your due diligence work all quickly and conveniently from the same place.  A contract management provider will be able to provide you with a process that can be applied to all agreements for tracking, storage, and due diligence monitoring.
Third – the contract management provider will provide the information your credit union needs for its examination in a format that is easy to review and understand. Being knowledgeable about your credit unions contracts will help immensely when communicating with your examiner during your credit union's examination process.
Plus, cybersecurity is a top priority now for examiners and having due diligence already in place for high risk vendors will be a huge asset when it is time for your credit union's exam. If your credit union is still managing contracts the old fashioned way and doing its own due diligence, take a look at a contract management provider. It just might be the edge you need to surpass your competition.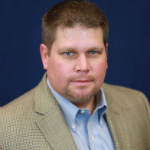 Keith Hopkins is the vice president of product management for LEVERAGE. He manages the Ventelligence-CUVM vendor management solutions. In his 18 years with LEVERAGE, Keith has managed preferred business partnerships ...
Web: www.myleverage.com
Details