Cooperation among cooperatives: How the sixth cooperative principle sets credit unions apart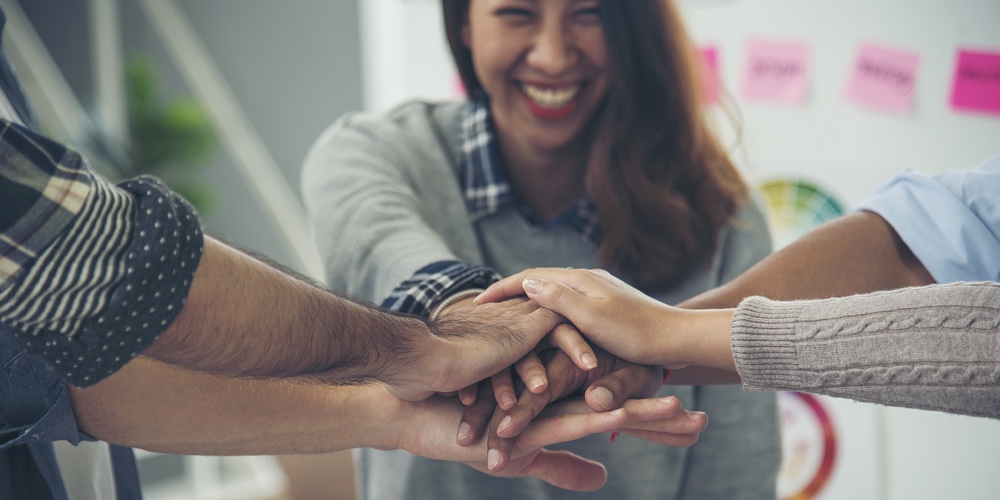 Not long ago, my friend Mike Mercer, former CEO of the Georgia Credit Union League, suggested to me that those of us within the credit union movement need a refresher course in what makes the cooperative movement so special.
That conversation made an impression on me. I thought I knew about cooperatives. Didn't spending more than a decade working at Co-op Solutions give me some bona fides? How about my recent trip to Africa, where I met with dozens of Savings and Credit Cooperative Organizations (SACCOs)? And hey, the domain for Cornerstone League's corporate website is "cornerstoneleague.coop," after all.
But if I'm honest, I just hadn't internalized what it truly means to be a cooperative. In my zeal to help credit unions grow, I sometimes fell into the trap of head-to-head competition with banks.
That's not the winning strategy. Shoving our way into the same room as banks only to try to talk over them isn't going to achieve anything.
What we need to do is bring the conversation into another room. We need to set ourselves apart from banks. Over the last few years, I've gotten to spend a lot of time with CUNA President and CEO Jim Nussle, who frequently references our "cooperative superpowers." Not only are those powers extraordinary, but they're utterly unattainable for commercial banks.
As we move the conversation to another room, so to speak, this is our key talking point: we're cooperatives. As Mercer said, "Within the financial services sector, credit unions are the most prolific cooperatives."
In the true spirit of cooperation, I heeded Mercer's suggestion to read "For All the People" by John Curl. The book examines the history of American cooperative movements for social change—such as farmer, union, and consumer—that have been largely ignored by most historians. It documents the multigenerational struggle of American working people for social justice and explores how they challenged the economic system by organizing visionary social movements aimed at liberating themselves from wage slavery.
In describing how workers substituted a system based on cooperative work and constructed parallel institutions, Curl chronicles the American worker from the colonial workshop to the modern mass-assembly line, from the family farm to the corporate hierarchy. He paints a vivid panorama of those who built the United States and those who will shape its future.
It's up to us to help shape that future. My key takeaway from "For All the People" is the importance of cooperatives in making accessible certain products or services that would otherwise be out of reach to certain markets or communities. The cooperative structure can make a business more stable and help a company work through rough patches.
According to the book, "In 1976, 48 million Americans—about 25 percent of the population—belonged to a cooperative. Most were members of credit unions or utility cooperatives such as electrical or water."
However, in the 1980s, a wave of individualism led to pop culture references like "Greed is good," famously uttered by Michael Douglas in his role as Gordon Gekko in the 1987 film, Wall Street. Cooperatives faltered.
You might consider this time in American history as a one of those rough patches. Between finding our footing in a post-pandemic world at the same time we're dealing with global inflation, a rising rate environment, and volatile money market, we're living in a very different America than three years ago (back when a dozen eggs cost about $1.68).
Yet, credit unions have remained an ever-fixed beacon of hope for American consumers. In the third quarter of last year, credit unions charged an average interest rate of 5.94% for used cars, well below banks' 8.36%. As delinquencies climb on sub-prime auto loans, credit unions are performing well.
What's our secret? You guessed it: our cooperative structure. Because there are no shareholders to consider, credit unions are completely member focused.
One of the most compelling cooperative principles is Principle 6, defined as "Cooperation among cooperatives." According to the National Cooperative Business Association website: "Co-ops will often work together, creating regional, national, and international structures that help to improve the community and create a better world." Organizations such as Co-op Solutions, Credit Union National Association, and system leagues and associations (such as Cornerstone League) are examples of structures that credit unions can utilize to strengthen their impact in the community.
However, it is important to remember that credit unions themselves also have a crucial role to play in cooperation among cooperatives. By returning to their roots, reconnecting with their origin story, and opening their hearts and doors to the knowledge that guides us, credit unions can advance their communities in a more effective and impactful way. To paraphrase Curl, credit unions can recirculate wealth locally.
As credit union champions, it is important for us to remember the core values and principles that make the cooperative movement so special. In a world where banks dominate the financial services sector, it is easy to fall into the trap of head-to-head competition as I once did. In setting ourselves apart by amplifying the competitive differentiation that the cooperative structure gives us, we rise above and heed our original calling: to help people. In Cornerstone League's responsibility to that calling, our recent merger with Heartland Credit Union Association has resulted in a commitment to nurturing a community development grant program.
I encourage credit union leaders to prominently feature the benefits of cooperatives in their advertising and on their websites. This includes highlighting access, business sustainability, community commitment, democratic governance, inclusion, financial security, and advancement for workers, and growth.
Let's embrace the cooperative principles and work together to create a better world for our communities. Let's not lose sight of the unique and valuable asset that the cooperative structure offers us.
Let's strive to be the shining example of cooperation among cooperatives.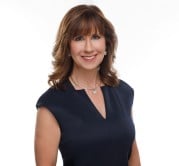 Caroline Willard is president and CEO of Cornerstone League and its subsidiaries, Cornerstone Resources and Cornerstone Foundation. Serving more than 450 member credit unions across Arkansas, Oklahoma, and Texas, Cornerstone'...
Web: https://www.cornerstoneleague.coop
Details