Create more impact: Five focused New Year's resolutions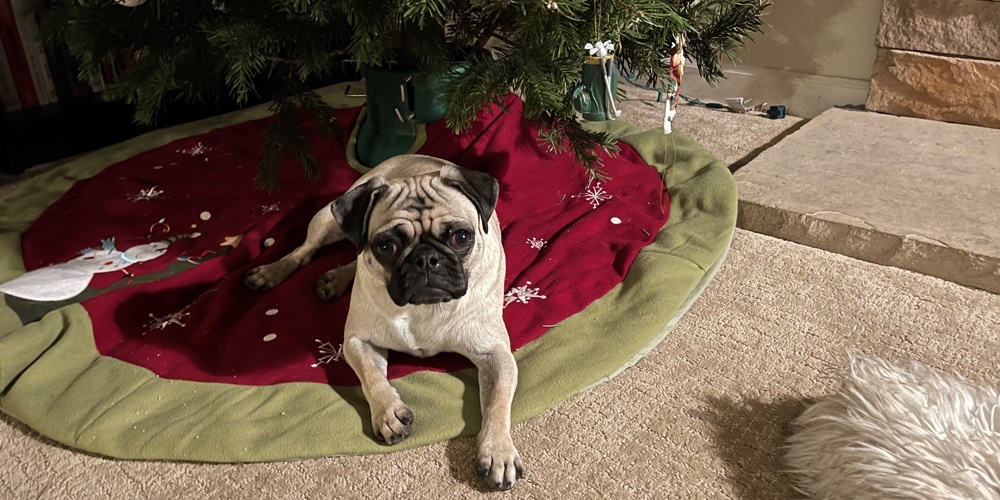 Our family adopted a pug named Everest just over a year ago. Amidst her second holiday celebration with us, she grew very interested in our Christmas tree. As December 25 neared, our evenings seemed to spin around Everest, hustling over to the tree and either pulling off a branch or unplugging the lights and us steering her toward more productive behaviors. Despite the beauty of the tree and the festive feel of the decorations, I grew weary of redirecting Everest, and by December 27, I was ready to take the tree down.
Each year when the tree comes down, I feel a reset. Our living room feels a little bigger. Things seem a tiny bit less cluttered. The reshuffling of the space back to its pre-holiday order signals the New Year dawning. While there are arguments to be made that each of us can continually improve at any time of the year, when the calendar flips and the tree comes down, it feels like a time to invest in our unfolding future.
As an industry, we have an opportunity to reflect, reset and prepare to make 2022 even stronger. New Year's resolutions provide promise. We imagine ourselves growing, improving and living more dynamically. We strive for bold, dramatic and abundant change without considering the Christmas trees we might remove to make room for the new change.
Credit unions are already magnificent organizations creating impactful change for human beings. As the New Year unfolds, not only can we make 2022 stronger for our organizations, together, we can make this year the best ever for the human beings we collectively serve as a movement. We have an opportunity as an industry to optimize. Doing that requires subtraction, not solely addition. Here are five New Year's resolutions for your credit union to consider that could elevate your impact through trimming and pruning your approach:
Reduce complexity. As financial services executives, we live and breathe what we at Canvas call "Bank Slang" (or B.S. for short) daily. For the average person, the language and processes experienced at our credit unions can be overwhelming, confusing and frustrating. By listening to member feedback and journey mapping, work with your team to demystify and simplify your top three most complex and challenging member experiences.
Refine your audience through segmentation. We often do not use segmentation effectively as we fear missing someone or leaving out "those that got us here." Segmentation helps your credit union create more customized content and focus on an audience that is most likely to resonate with the value your organization brings to bear. Consider what your credit union does better than most and define the humans that would benefit from your efforts. Pair that value and your researched understanding of that audience to craft messaging and choose channels. You'll use your limited resources more effectively and engage more people by creating stronger connections, even as you extend that reach to fewer people. You know you are living this resolution if your messaging raises eyebrows from those other segments.
Close your circle of collaborators. Collaboration is the gift of our space. Collaboration brings the most effective outcomes for nearly all of us when sharing and co-creation happens between two organizations that share values. Collaboration does not work among all credit unions. For some credit unions, collaboration no longer fits within overlapping geographic regions. For others, collaboration works best between organizations of similar sizes. For some of us, certain areas of strategic focus make sense for collaboration, while other strategies simply are better served by an individual approach within the organization's four walls. Identify which strategies might be best executed through collaboration and the kinds of organizations that could support that collaborative approach. With a smaller list of collaborators, go deeper and explore more robust partnership opportunities that amplify how your credit union lives its mission.
Narrow your organization's community investment focus. One of our cooperative principles is our "concern for community." Credit unions give generously and frequently. With full hearts and a desire to serve, we often give broadly without a focused approach, making storytelling scattered and diffuse. Make 2022 the year when your credit union selects no more than four pillars of community engagement that tie closely to the organization's strategic commitments.
Doing. Something. We develop our strategic plans with bold dreams to help more people have a stronger financial future. On that path, we often add goals and priorities. When everything becomes essential, we become less effective at delivering on anything. Challenge your leadership team and board to consider what you will stop doing this year. Consider building a process throughout your strategy cycle that demands the discipline to require regular review and commitment to ending those strategies and tactics that no longer serve your members.
There are moments in life, often tied to holiday celebrations, when adding more can bring joy. Two years ago, we invited a new creature, Everest, to add a bit more mischief and jolliness to our home. For my family at Christmas, finding a tree, bringing it home, decking it and the halls, all feels festive and delightful. As the holiday season comes to an end, simplifying and clearing out spaces also brings a different kind of happiness. As your credit union works to serve your members even more effectively in the New Year, consider how the power of "less" may mean even more.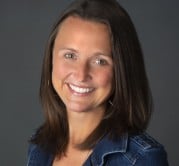 "No" is not a word in Tansley's vocabulary. If there is an opportunity to bolster Community Financial Credit Union and the industry at large, Tansley will jump on board ...
Web: https://www.cfcu.org
Details