Creating impact through well-being
Last weekend, as I was prepping the dough to enjoy our family's Sunday tradition of grilling pizzas, my 10-year old daughter, MacKenzie, came upstairs from our basement. She typically shines with a jubilant countenance. That afternoon, she mirrored a deflated balloon. When I asked her what was wrong, she said, "Come downstairs, Mommy." I gently inquired, "What's going on, kiddo?" She told me that she was playing a game with a friend and the friend "left" the game to play with someone else. She shared, "I got so sad. I started to cry and I'm not sure why." She then told me that she had found an app intended to support finding a calmer mindset on her iPad. She walked me through the questions it asked her, her answers to the questions, and showed me the suggestions the app recommended based on her responses, which included things like deep breathing and meditation.
I looked at my typically resilient child who had answered "sad" and "scared" to the questions on the app and said, "This doesn't seem like something that would usually bother you so much. Is it maybe more than what happened with the game?" Her response was, "Yes. It's everything. I'm sad about not going to school. I'm sad about not seeing my friends. It just seems so hard right now." 2020 has left some of us feeling a little like MacKenzie. 
According to Sharecare's Community Well-Being Index there are five factors that contribute to well-being including: Purpose, social, community, physical, and financial. For most humans, 2020 has impacted multiple well-being factors. As an only child, for MacKenzie, the social impact has been extraordinarily difficult. We know that as hard as that has been for her, for many Americans, the financial, purpose, and physical wellness challenges have been devastating. 
In late 2019, Canvas partnered with Filene Research Institute to study well-being. We had a hunch that our members' well-being was high and knowing the connection to financial wellness and overall wellness, we wanted to better understand these intersections and how Canvas plays a role and could amplify our role in the future. Little did we know that just as we were shaping the study, all of us would be thinking even more about wellness as the impacts of COVID-19 grew throughout 2020. As the research results came back in the late spring, it felt like a very important time to be considering the broader impact our credit union can make for our members and our family members through wellness.
For the purposes of our study, we defined well-being as "a state characterized by health, prosperity, and social ties." We were thrilled to learn that Canvas members' well-being is higher than non-members. Our members display higher levels of well-being in comparison to the community at large in all three dimensions including financial, health, and social as shown below:
The implications of this study ripple well beyond Canvas' walls. Credit unions were founded to create impact. Credit unions around our country delight members. The passion of cooperative human beings coming together to support one another lays the foundation for stronger financial futures. At times, we have struggled not only to share our stories of impact, but to help people better understand what's "in it for them" when they join a credit union. A focus on overall well-being could change that and ensure credit unions continue to play a significant role in finding our way through this Pandemic.
Credit unions are masters at providing resources, options, and coaching for our members' financial well-being. Imagine if in addition to that…
Credit unions were supporting the physical health of our members even more by:
Creating events customized for credit union members like yoga or HIIT classes
Offering meditation app access as a feature of membership
Presenting a portal within the credit union website to facilitate sharing between members related to staying healthy 
Credit unions were supporting the social well-being of our members even more by:
Inviting our members to volunteer in the community shoulder-to-shoulder with our team members
Asking for input on where community giving and investment occurs to create deeper connections
Providing unique rewards and benefits for members who volunteer a certain number of hours within the community annually
As financial cooperatives, we can amplify our impact with those we serve as we grow and serve more members. If we support the well-being of our members across even more dimensions while continuing to do what we do best in supporting their financial well-being, even more people will want to join. They will shout their wellness stories from their rooftops and share the positive change they experience across their dinner tables. 
By the time we ate our pizza that Sunday evening, MacKenzie was feeling better. She did a little dancing. She talked with a friend. We talked some more. She nurtured her own physical and social well-being. 2020 has helped me remember that well-being is a gift. Even the most resilient and joyful among us still needs help to nurture full wellness. Credit unions are the trusted resource that our members need. Supporting their well-being during this tumultuous time will be something they will never forget. Let's invest in well-being strategies so that when people look back on this time, they remark about all that we did both as an industry and as individual organizations to truly make a difference in their lives.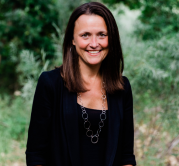 Tansley is a dynamic force of nature, fiercely crusading on behalf of all credit unions while tirelessly driving forward the brand image and family spirit of Canvas. She joined us ...
Web: https://www.canvas.org
Details