Credit union business development on steroids
So, you want to do business-to-business selling. So, you have a limited budget. So, you are expected to positively differentiate your institution when you are going up against large banks with large ad budgets and years of experience in delivering services to the small business community. So the competition has large departments supporting the sales efforts, while it seems like it is just you out there on your own. So, you are frustrated and wondering how you can ever achieve the goals you feel are arbitrary and unrealistic that saddle you now. Does any of this ring true?
If it does, you are not alone. While misery does, in fact, enjoy company, knowing that is not going to help you achieve your goals. What will help you to surpass those goals and enhance your reputation in the community, while having fun in the process, is to make yourself and your credit union a small business hub. Doing so takes commitment, perseverance, patience, and a lot of footwork. If you are dedicated to becoming successful and to helping people, you will find that no better opportunity can be found than to find that you have succeeded in becoming the person and institution that small business people think of first when they require virtually any kind of assistance or advice. If this appeals to you, please, read on.
I was involved in the opening of a new branch for a bank in Virginia several years ago. We received virtually no support from the corporate office and faced a difficult task in the form of a set of goals that were far higher than we had anticipated they would be. Additionally, the competition was well entrenched in the area while our branch was the first for the company to be opened in the county. In fact, the nearest of our branches were 20 miles to the north and 20 miles to the south. We had to come up with some new ideas or we would likely fail in the face of two credit unions and twelve bank branches within less than a half of a mile of our location.
My first idea was to become the coffee guy. I went from door to door at local stores and businesses twice a week in the morning carrying coffee thermoses with me. "Coffee anyone?" I would call out as I entered each store or office. I would introduce myself and hand out business cards and brochures. I tried this for several months. Unfortunately, it yielded very limited results. But, it gave me the idea that changed everything. It is that idea I gladly share with those of you with the drive to dominate the small business market in your own service area.
I created a business council with the name of the bank in the title. Membership was by invitation only. The only business that could not have more than one member company or organization was, not surprisingly, banking. The council would become a powerful force in the community. We met each week at a local restaurant. Ordering was done and paid for by each individual. There were no dues or fees. We networked before and after the breakfast meetings. A member or a guest made a presentation or we heard from local government or a local charity at each meeting. Members were encouraged to buy from one another and to make references to one another. I was the emcee at every meeting. I made the phone calls to remind people of meetings and sent out the email notices. We had insurance agents, car dealerships, travel agents, swimming pool supply companies, real estate agencies, hotels, restaurants, major retail chains, and so many more.
We began slowly. I visited dozens of businesses and had nine commit to the first meeting. Only three actually showed up for that first meeting. I was angry! I had worked so hard and had such high aspirations. But, I remembered that perseverance is essential for success and decided to keep on trying. The next week I worked harder and made more follow up phone calls. Nine people showed this time. We were on our way. Our holiday season get together that first year had over one hundred people in attendance! We had pulled pork donated, salads donated from a different source, the main meeting room of a local motel donated, drinks donated, gifts for door prizes also donated. Weekly meetings grew to a regular room full of between thirty and forty people and a total membership of well over one hundred.
An amazing thing occurred. I did not need to ask for business. As we grew and did more things at our meetings, people began asking me about everything from checking accounts to new home mortgages. By the end of our first year with the council our branch had catapulted to number three in the entire 260 plus branch organization. The members of the council and their families and employees accounted for a great percentage of our growth in mutual fund sales, business and personal checking accounts, home equity lending, and car loans.
Our group raised money and food for local charities. We developed friendships that have withstood the test of time. Our business relationships have continued. Our bank became the financial institution of choice in the local business community. The local Chamber of Commerce began to see us as a threat and solicited our participation as a group in some events so as not to have to compete with us in our part of the county.
Many credit union people belong to and participate in business networking activities. I did, and do encourage such participation. But, participation and leading are two very different things. Leaders gain far more respect when those they are leading believe that the leader is doing the right things for the right reasons. We would, I believe, have failed if we were unable to make people believe we were sponsoring and leading this group for reasons beyond growing our business. There were spin-offs from our group and each of them eventually failed for precisely that reason!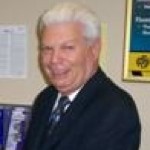 Brad Roteman has served HSFCU since February 2005. He is a former district sales manager with Bankers Systems, Inc., now Walters Klewer Financial Services. Brad has won numerous awards for ...
Web: www.hsfcu1.org
Details