Credit union committees: Required or optional?
As I am sure you are all aware, NCUA's model bylaws provide for the formation of several committees to assist the board in carrying out its duties. While committees can be effective in getting tasks accomplished or overseeing a particular project, they can also sometimes feel like a duplication of effort – especially when the same people sit on multiple committees.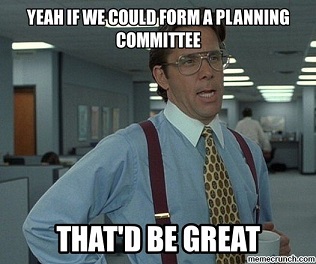 Not all committees are formed to meet a regulatory requirement.  Committees are sometimes formed to address a particular project and get disbanded once the project has been completed. Other committees are formed to address an immediate need and continue to live on despite the need being met. And some committees were formed so long ago no one can remember why they exist. So, what committees are actually required?
Well, it turns out the model bylaws require federal credit unions to have only one committee: the supervisory committee. Under Article IX, the supervisory committee is responsible for ensuring the annual audit is completed and for verifying member accounts. The supervisory committee has the authority to suspend directors, board officers and members of the credit committee. The supervisory committee may also assume the role of the board of directors in the event all director positions become vacant simultaneously.
continue reading »