Credit Unions in the Community
by: Victoria Looney , Neighborhood Credit Union & The Cooperative Trust
I, like many involved in the credit union movement, fell into this industry. I was looking for a part time gig while taking classes at a local college when I got a call from Neighborhood Credit Union's HR department. Four years later, I have found my career path and, more importantly, a place to call home.
What truly attracted me to the credit union was their level of involvement in the community.  Credit unions have long been deeply entrenched in their surrounding communities. As Chet Kimmell (NCU's CEO) explains it, "At Neighborhood Credit Union we are strong proponents of community involvement and outreach.  Community involvement is probably the most effective way to generate new business opportunities while at the same time giving back something of value to the local citizens. We give back in a variety of ways, such as scholarships for college bound students, financial education programs, or just through participating in fun community events."
Within a few months on with NCU, we were invited to assist with the Children's Miracle Network radio-thon at Children's Medical Center in Dallas. When I came in for my shift, parents and patients alike were thanking us. Finding a job that enables me to participate in community activities alongside our members is priceless.
As it turns out, consumers (especially younger generations) are also looking for businesses that are involved in their communities. Credit unions and cooperatives tend to be the natural alternative our communities turn to when they need an alternative to a large business or bank. Generations Y and Z (and even a few Gen-Xers) have been shown to be increasingly socially, environmentally, and economically conscious.
"A recent Nielsen's Global Corporate Citizenship Survey found 46 percent of global consumers are willing to pay extra for products and services from companies who have implemented programs to give back to society. Furthermore, younger consumers tend to be more socially conscious, the research shows. More than half of consumers between 15 and 39 years old said they were willing to pay extra for such items, compared with 37 percent of those over 40."
-from "Smaller Businesses Playing a Big Role in Social Responsibility", the "A Smarter Planet" blog ("http://asmarterplanet.com/blog/2012/08/smallbiz.html")
Vancity Credit Union, (located in British Colombia, Canada), states directly on their website under their product information that they have "invested over $72 million in local organizations that improve quality of life — social, economic, and environmental — in our community."  Their efforts are not overlooked by their members, either.
In 2010, British Columbia's Vancity Credit Union distributed $23.5 million back into their community through grants and dividends to the membership base and in that same year they also experienced the best financial results in the 65 year history of the credit union, as well as the third consecutive year of increased earnings. Credit unions have long used community outreach programs to strengthen member relationships and provide a way to get brand exposure in a market dominated by major banking institutions.
As we continue to develop and get involved with these programs, we always keep the member in mind. Not only do we owe it to them to provide products that suit their financial needs, we must also commit to making their neighborhoods, companies, churches and charities better through our contributions AND our actions. if we recognize the demand for socially responsible programs and meet those needs, both sides of the relationship will be successful and fulfilling.
Born and raised in Plano, Texas, Victoria Looney has been involved with the credit union movement since 2008. She is currently working on her Bachelors of Arts in Emerging Media and Communications at the University of Texas at Dallas. Currently a part-time FSR at Neighborhood Credit Union, she has worked in retail, member services, and lending and hopes to eventually work in Marketing and Advocacy.
The Cooperative Trust is a grassroots group of young people working in credit unions and cooperatives. Founded in 2010, they connect and enable those fighting for the future of socially-responsible finance. For more info, or to join, visit them at www.trust.coop.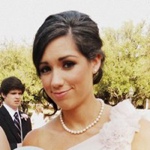 Born and raised in Plano, Texas, Victoria Looney has been involved with the credit union movement since 2008. She is currently working on her Bachelors of Arts in Emerging Media ...
Web: https//www.myncu.com
Details