Credit Unions Just Need To K.I.S.S.
by: George Pasley, Founder, iMazuma
Okay, I'll admit it.  I'm a huge Apple fan boy.  This is being written on my MacBook.  I've got my iPhone right beside me.  Music is playing on my 160GB iPod.  My iPad is in the bedroom on my nightstand.  Heck, my first real computer was an Apple IIgs (rumors of me having a TRS-80 are lies I tell you, lies).  I have even gotten some family members to slowly convert over to Apple products.  If only I'd bought stock when Jobs first came back to Apple and announced the partnership with Microsoft…
Anyway, as I said, I'm a huge fan of Apple. Actually, I'm more of an advocate.  I am continually fascinated by the way their products are embraced by their customers.  And the Apple stores?  Fan boy heaven.  Plus, they don't even try to sell you anything.  They just let you touch and play with their products and are always there to answer any question you may have.
I've always wondered how this same Apple magic could be brought over to financial services.  But more importantly, why is Apple so successful, specifically, their stores?
Central to the Apple experience is connecting to customers:
"The staff isn't focused on selling stuff, it's focused on building relationships and trying to make people's lives better." Workers aren't on commission and they're not trying to sell you the most expensive product. Instead, "their job is to figure out what you need and help you get it, even if it's a product Apple doesn't carry." – Ron Johnson, former Apple VP of Retail, Why Apple Stores Work
This is in sharp contrast of what we're seeing in the financial services industry today.  I'm seeing more and more emphasis being placed on sales and product per household.  Incentive plans are being implemented to help push products and drive up revenue.  Unfortunately, what starts out with good intentions ends up having adverse effects.
I've seen how incentive plans can drive down morale.  What starts out as a bonus for employees ends up becoming mandatory.  Fail to make six qualified referrals in a month and you're given a warning.  Fail again the following month and you're written up.  Knock your personal referral numbers out of the park but your branch fails their goal, no bonus for you.
It always seemed that I was one of the few that felt service, not sales was what the focus should be.  Looking at Apple, I was sure of it.  But I couldn't point to any concrete examples.  Sure, I'd heard TD Bank and USAA provided stellar service, but that was just hearsay.
Well it turns out that credit unions really do need to just K.I.S.S. (Keep It Service, not Sales).  Recently, Credit Union Times hosted a webinar, Loans: The Next Frontier, where the main discussion was about two credit unions that increased their loan volume by changing their focus from sales to service.  Even though the webinar's focus was on how their loan numbers had dramatically increased, it was the change in their service perspective that intrigued me.
Credit unions have always been thought of as having better service.  But for Community First CU and Affinity Plus FCU, service is at their core.  Although sales are important, both credit unions put the needs of their members first.  They've both found that by focusing on service, the sales will come.  Helping members with their financial needs first opens the door for financial wants in the future.  The increase in member satisfaction and the bottom line at both Community First and Affinity Plus prove that this philosophy works.
Credit unions can't just say they're better at service, they have to prove it; day in and day out.  As my uncle says, "mouth say anything".  Let your credit union's actions prove that you're better and that you care.  Then we all can believe you Kep It Service, not Sales.
George Pasley is the founder of iMazuma, a web software company based in Charleston, SC.  iMazuma specializes in back office automation software and recently launched FS Vendors, an online financial services vendor directory. You can follow iMazuma at @imazumahq and George at @gpasley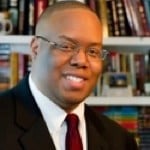 George Pasley is the founder of iMazuma, a web software company based in Charleston, SC. iMazuma specializes in back office automation software and recently launched FS Vendors, an online financial ...
Web: www.imazuma.com
Details