Credit unions need to go Alpha
Why credit unions should be targeting Gen Alpha today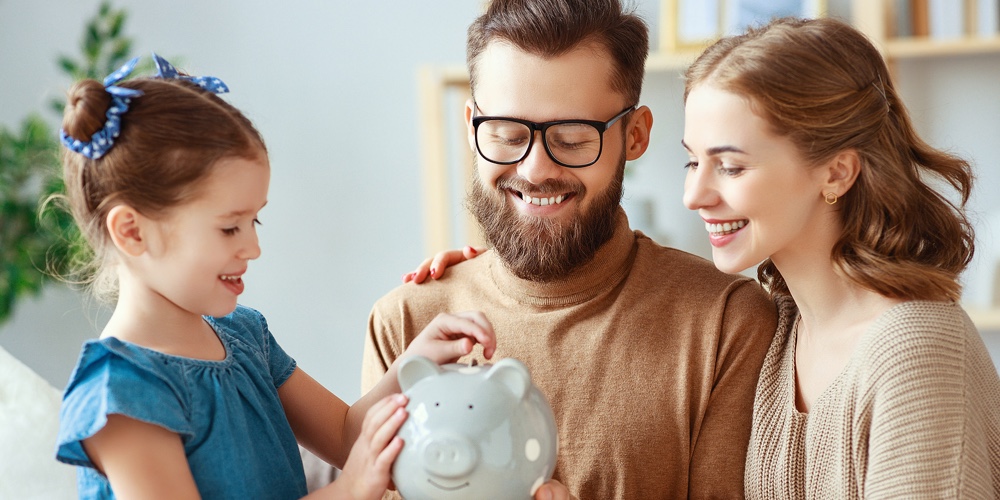 It is no secret that credit unions are missing out on intergenerational relationships. The average age of credit union members continues to hover around 47. Research tells us that 60% of adult children do not bank with their parent's credit union. Despite efforts to grow in the Gen Z demographic, the numbers are going in the opposite direction. Only 7% of all credit union members fall into that 18–24 age range, down from 9% in 2013. This downward trajectory is alarming, but it's not surprising when you consider credit unions' uphill battle. Not only are credit unions competing with national banks with deep marketing pockets, but the pandemic propelled fintechs and neobanks onto the scene which are gaining ground, especially with this younger generation.
So, how can credit unions attract a younger member base and retain generational wealth? The answer lies in moving marketing dollars away from the saturated Gen Z market, and begin to trailblaze in another demographic – Gen Alpha. Gen Alpha's oldest members are currently just 10 years old, but they are expected to be the wealthiest, most educated and technologically literate generation in history. It is a mere blink of an eye before these young people are ready for their first debit card (tween), and just another few short years until student loans and that first car. Credit unions cannot afford to miss out on attracting this generation as they have with prior generations.
According to a 2020 Bankrate commissioned survey, Americans tend to stick with their first bank for an average of 14 years. Customers cite many reasons for their loyalty, and while customer service and convenience rise to the top, apathy ranks as well. Some specifically cited "my parents signed me up as a kid" as the reason they stayed with their first bank. There are several reasons to attempt to be a child's first banking experience, especially if you can make it a good first experience. A lifetime of loyalty can start with one interaction. Brand recognition can start as early as age 3. By seeding products early, credit unions can do more than just develop brand recognition, they can cultivate a member's sensibilities. In addition to loyalty, children can form attachments to products before they are ready to buy them themselves. Ford recognized this and ensured that its "car branding indirectly happens at every stage of life…the earlier the better." When a child forms an early negative impression of a brand, for instance believing something is boring, that interaction can leave a negative perception, influencing their views throughout a lifetime. The opposite is also true. Kids become Coke or Pepsi drinkers for life before they have even tasted a soda. The number one driver for youth loyalty is whether kids found something fun, entertaining and playful. This could explain why Coke advertises with polar bears and pop stars.
Credit unions have an opportunity to build market share with Gen Alpha in ways that your average bank cannot. The reason is trust. A report from the Chicago Booth/Kellogg School Financial Trust Index showed that consumers decisively trust credit unions more than banks. 60% of members trust their credit union. That number falls by half when it comes to customer trust in banks. Parents are gatekeepers, and this especially holds true when young children are involved. Parents are suspicious of people trying to sell to their children, and even more weary when it comes to finances. Credit unions are different than banks. They are not-for-profit organizations. Since credit unions are twice as trusted, they stand a much better chance of making it past a vigilant gatekeeper. Credit unions have worked hard to earn that trust, and they need to capitalize on its benefits.
Financial literacy is a hot topic right now, and it is not going away. As we enter into a different market than we have seen in the last decade, financial literacy will be even more at the forefront of parental minds. Fortunately for credit unions, this is an area in which they have always risen to the top. For them, financial literacy is not a passing fad, but rather part of a credit union's DNA. I trust that a credit union will give my kids helpful and sound financial content. I trust they will not give my kids a high interest credit card and set them loose in the mall.
Credit unions have motive and opportunity to enter the Gen Alpha marketing game; the question then becomes, can they build positive brand awareness? Can they make banking content fun, entertaining and playful so as to build loyalty with both the next generation and their parents? The answer is yes. The solution is fintech. Financial literacy is to credit unions what tech is to Gen Alpha – it's in their DNA. Credit unions need to identify appropriate fintech that can help them build brand affinity, loyalty, and excitement in Gen Alpha.
Credit unions can no longer solely make decisions on whether to invest in their youth programs based on immediate ROI. Instead, they need to make smart and ongoing investment into engaging members' children with fun, exciting, and engaging content with an eye to a long-term growth strategy. Every parent will tell you that kids seem to grow-up overnight. Those 10-year-olds today are just a few short years away from being active banking members tomorrow.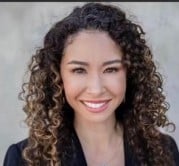 Nicolle Hood is the CEO and co-founder of My First Nest Egg, a digital financial literacy system that gamifies healthy habits for kids. She brings the company over seventeen years ...
Web: myfirstnestegg.com
Details