Credit Unions Taking Charge; 3 steps proven to lower service costs
Reducing waste through due diligence and understanding your options can have BIG payoffs….
Saving $25,000, $50,000 or even $100,000 or more in branch equipment service and maintenance costs may be easier than you think.  And for most Credit Unions it's a matter of taking a few simple steps. The following explains how many are making it happen.
Step 1 – Identify Your Potential Savings
Potential savings are typically a result of a very limited number of factors, including:
How closely the Credit Union manages updates of the data base of equipment  receiving service
How the Credit Union has secured current  pricing and for required service
The breath and types of equipment under service contract
The Credit Union's current service provider
The Credit Union's level of service contract expertise and oversight
Typical available savings range from 20 to 50%. For a Credit Union currently paying $75,000 in annual service costs, a 30% reduction is not uncommon, representing a 3 year potential savings of over $65,000.00.
Step 2 – Developing an Action Plan
Developing an effective action plan requires discovery, analysis and understanding of:
Your current condition; equipment service costs, service plan coverage, and vendor service/systems performance –  and how they impact the Credit Union on a strategic/organization wide basis
Your available options – including relative risk versus potential gain of possible changes in service plan or providers
Establishing desired /expected service improvements
Item 1 – Understanding Your Current Condition
For many Credit Unions item 1 remains an ongoing challenge.  Simply trying to understand what equipment is and/or is not under service (and why), what your current service plan covers (or doesn't) – as well as identifying what services are needed versus what are being provided can be mind boggling.  Service/equipment data bases – those records that determine what equipment is under service – are frequently out of date and routinely result in the Credit Union paying for service on equipment that is no longer in service and/or serviceable. Reports reflecting system uptime and/or service response (versus established performance targets) are rarely provided proactively – and what you do receive from your service provider can be exceptionally difficult to understand.  Managing current service providers – including problem escalation, issue resolution, billing and fundamental day to day confusion/frustration with doing business can have a tremendous impact on your organization – and represents a real cost of doing business.
Item 2 – Identifying Available Options
Effective service contract and vendor management – particularly in today's difficult business environment requires diligence, a solid grasp of available options and a balanced, realistic assessment of potential gains versus risk associated with possible changes.
Options for current service providers includes modifying existing service; eliminating service for low risk/low repair equipment, changes in service plan hours of coverage, bundling of service and/or simply renegotiating current service pricing to achieve lower service cost and/or improved service delivery.
In certain situations changing service providers may represent the best available option to the Credit Union. Key evaluation criteria for alternative service providers include overall business viability/stability, technical expertise, available field technician/service resources and response time /equipment repair standards. Confirmation of actual service performance and customer service – versus potential exaggeration – is best achieved by talking with local references – and is an important element in a proper discovery process.
Additionally, effectively managing changes in current contract and/or providers involves insight and consideration of a number of factors, including timing, documentation, as well as the ways to mitigate potential penalties for of service plan changes and/or service cancellations.

Item 3 – Establishing Desired Service Improvements
Desired service performance criteria generally includes service response time, completing repairs on a first trip basis, equipment uptime and general customer service considerations provided by field technicians, service management and other support services.
Overall project success criteria may include service coverage cost reduction, elimination of administrative burden and or the replacement of a previous service provider due to non-performance and/or other considerations.
Step 3 – Leverage Available Resources to Efficiently Execute Your Action Plan
Now that you have reasonably established your a) potential service cost reductions, b) current service condition and c) desired/anticipated improvements and changes – your remaining challenge is to verify your condition, potential, and identify the best way to make it happen. Your options include going at it alone – or making it happen with professional, expert help.
Going at It Alone
For most, this option involves spending many hours researching the pros and cons of service/no service for critical equipment/systems, searching for alternative service providers and attempting to make heads or tails out of the discussions, presentations and documents they provide detailing why the service they propose is your best choice.  Lastly, you will talk with the customers they have provided you as references.  And hope you ask the right questions, or
Make it Happen Utilizing Expert, Professional Help
Leveraging experienced, knowledgeable resources with a proven track record in successfully helping Credit Unions manage equipment service/maintenance projects can make a big difference – both in your experience through the process and in the bottom line results generated as a result of the services provided throughout the project.  Equipment service/maintenance and contract expertise requires an in depth understanding of many factors, including critical equipment/systems hardware and technology, service requirements, available service plan coverage, contract terms and conditions, negotiation options and relative competitive/market pricing.
Though this unique experience and insight, an effective service analyst and consultant can help you identify and better understand you current service coverage/contract status, evaluate alternative service providers, available plan modifications, relative risk, and provide a clearly documented, simplified and effective process for eliminating waste, reducing total service costs and optimizing equipment uptime, performance and the delivery of critical customer services.
Tim Bergman is founder and principle at The Bergman Group, a consulting firm specializing in helping Credit Unions with new facility design optimization, delivery systems development and branch equipment specification, purchase and service/maintenance contract support.  Tim has provided innovative and trusted expertise to the Credit Union community for over 20 years and currently provides services that help clients manage costs, reduce waste and to efficiently deliver focused, value added member services. www.thebergmangroupinc.com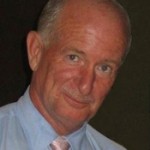 Tim Bergman is founder and principle at The Bergman Group (www.thebergmangroupinc.com) a consulting firm specializing in branch optimization, ATM and branch equipment specification, purchase and service/maintenance contract ...
Web: www.thebergmangroupinc.com
Details