Credit Where Credit is Due: Moving beyond traditional credit union lending practices
by: Helen Godfrey-Smith, Pres/CEO, Shreveport Federal Credit Union & The Federation
What in the world is a "Food Desert"?  What does it have to do with Credit Unions?  If you are a mainstream credit union, possibly nothing.  If you happen to be associated with a Community Development Credit Union and have the good fortune to be certified by the U.S. Treasury as a CDFI (Community Development Financial Institution) it could mean a world of difference to your credit union and to your surrounding market area (s).
Loan growth is important to the bottom-line for all credit unions now.  The low interest rate environment have credit unions struggling to meet minimum ROI as well as ROA.   Successful credit unions will re-engineer the traditional business model and use creative twists on core lending products.  This approach will reach deeper into the member mix and ferret out potential loan business languishing below the normal marketing radar.
One of those ideas is to seek the Community Development Financial Institutions (CDFI) certification and pursue the Grant funding and other program related assistance available with this partnership.  There are more almost one thousand community development financial institutions (CDFIs) in the United States. Unfortunately, there are only 211 CDFI Certified Credit Unions. The primary mission of CDFI's is to promote economic development in struggling areas, both urban and rural, that are underserved by traditional financial institutions. CDFI's are playing a crucial role in restoring the U.S. economy by providing the access to capital these communities need.
CDFI's provide an array of financial services in their target areas, including mortgage financing for homebuyers, financing for the rehabilitation of rental housing, financing for the building and rehabilitation of community facilities, commercial loans to small and microenterprise businesses, and financial services needed by low-income households and businesses in the target areas.
Credit Unions who have chosen the CDFI certification see it as a mean to gain access to resources which help position them financially to offer more loans to borrowers who are termed "higher risk".  Many members have experienced nicks,  pings and gashes to their credit profile by no fault of their own.  They are victims of cutbacks, lay-offs, plant closings and other decisions made by corporations in the struggle to adjust to the new economic climate.  Many of them no longer qualify for small loans simply because their credit scores do not meet the minimum acceptable standards of traditional lenders and are forced to use payday and other abusive lenders that hurt these consumers even more and further limit their ability to have access to affordable credit.
These members are searching for reasonable options in the marketplace to assist them in recovering.  Credit Unions are poised to be their answer and to become real heroes for these new and existing  members.  Finding ways to serve this market could mean the difference in positive loan growth or barely breaking even with loan growth each month.
One of the products which can be potentially helpful for these members is Microloans.  The Risk Tolerance Model for most credit unions will not allow for this higher risk product at this time while they are still dealing with the negative impact of  NCUA assessments, etc. The National Federation of Community Development Credit Unions of which Shreveport FCU is proud member of, has been for almost 40 years, providing expertise and resources to credit unions serving low income consumers. One of the products they offer is the Predatory Relief and Intervention Deposit (PRIDE), a tool designed to share the risk with credit unions implementing exactly this type of higher risk but high impact lending program we're doing.
In addition, the resources provided by the CDFI Fund can mitigate the risk of making loans to start or expand small businesses, to assist members and potential members to pay off the high cost pay day loans and finance company loans borrowers have taken as they have looked for any help to survive.  In addition to the regular Financial Assistance ( FA) and the Technical Assistance (TA) offered with CDFI certification, There is Healthy Food Financing Initiative (HFFI) funding offered to help attack the problem in our country of  "Food Deserts".
The HFFI defines a food desert as a low-income census tract where a substantial number or share of residents has low access to a supermarket or grocery store.  To qualify as a "low-income community," a census tract must have either:
A poverty rate of 20 percent or higher, OR
A median family income at or below 80 percent of the area's median family income;  To qualify as a "low-access community," at least 500 people and/or at least 33 percent of the census tract's population must reside more than one mile from a supermarket or large grocery store (for rural census tracts, the distance is more than 10 miles).
HFFI funding is the basis for one credit union's strategy to jumpstart the economy and their loan portfolio in one of the poorest places in the U.S.-The Mississippi Delta.  Shreveport Federal not only knows what a "Food Desert" is…this nearly 90 million dollar credit union is using this knowledge to make MicroLoans to their members.  This new funding will mean small crop growers and other food related business owners will have access to low cost loans (3.9% -10.9% RBP).  They will commit to grow more vegetable crops, and  add more diverse healthy items to their restaurant menus.  Some others are seeking the funding to open mobile food markets with refrigeration equipment or mobile fresh food tents mounted on trailers which can be moved from place to place depending where the sales are strongest.
Community organizations and others are choosing to open Fresh Food markets within existing structures in rural towns. A compelling statistic recently published by the Delta Fresh Foods Coop noted that a small change of behavior of Delta residents could make a defining impact for the Mississippi Delta economy.  If each resident would spend $6.71 per week purchasing healthy food from Delta Growers the economic impact could reach $117,000,000.00 annually.   With this kind of impact, there will be more jobs available, more financially stable businesses and more credit union loans…as well as healthier families. This Credit Union was #37 in loan growth within their peer group (over 2200 cu's).
It is a clear Win-Win for all concerned.
Learn more: www.cdfifund.gov, www.cdcu.coop
Mrs. Helen Godfrey-Smith is President and Chief Executive Officer of Shreveport Federal Credit Union where she has served since 1983.  She has grown the financial institution from less than 2-million in assets to over $90-million today.  She was board Treasurer at the National Federation of Community Development Credit Unions where she serve in different capacities during her nine year tenure. Mrs. Smith truly has been selected to receive the Federation's Annie Vamper "Helping Hands" Award in Atlanta GA in June of this year.  www.shrevefcu.org
About the Federation: The National Federation of Community Development Credit Unions (Federation) is a certified CDFI Intermediary representing almost 250 community development credit unions (CDCUs). The Federation's member CDCUs provide credit, savings, transaction services and financial education to almost 2 million residents of low-income urban, rural and reservation-based communities across the United States, and hold over $13 billion in community-controlled assets. Founded in 1974, the Federation is headquartered in Lower Manhattan with offices in Colorado Springs, CO; Madison, WI; and San Francisco, CA. The Federation offers a wide range of advocacy, educational, training, investment, marketing, and outreach programs to support and assist CDCUs. For more information about the Federation and its programs, please visit: www.cdcu.coop.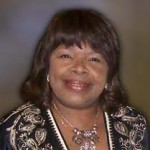 Mrs. Helen Godfrey-Smith is President and Chief Executive Officer of Shreveport Federal Credit Union where she has served since 1983. She has grown the financial institution from less than 2-million ...
Web: www.shrevefcu.org
Details