CUInsight Weekly Minute with Jen McFadden – May 26, 2023
Our favorites from the week in sixty seconds
Welcome to the CUInsight Minute, sixty seconds from our Director of Marketing Jen McFadden with our favorite reads from the week.
Mentioned:
Navigating the future of open banking
by VLADIMIR JOVANOVIC, PSCU
Open banking has emerged as a powerful force for transformation in the rapidly changing financial services industry. At its core, open banking is the concept of sharing financial data and services through standardized APIs (or application programming interfaces) to foster innovation, competition and consumer choice. Although the U.S. has been slower to embrace open banking compared to some other countries, progress is being made nonetheless, albeit with ongoing challenges. (read more)
The credit union tax exemption: How Congress got it right
by B. DAN BERGER, NAFCU
Bankers love to throw stones and call for Congress to revisit credit unions' tax exemption. The Federal Credit Union Act was passed during the Great Depression, in 1934, with an amendment added in 1937 that made federal credit unions tax exempt. For nearly 90 years this policy has remained in place because credit unions provide a valuable social service: safe, secure, reliable, and affordable financial products and services to all Americans – especially in areas banks have left. (read more)
Memorial Day observations
by ANTHONY HERNANDEZ, DEFENSE CREDIT UNION COUNCIL
Memorial Day marks the unofficial beginning of summer. Temperatures are pleasant. School is out with graduations and celebrations abound. Families are beginning their vacations, long days are spent at the swimming pool, and meals are shared over backyard barbeques. This is the classic American image of summer. We are very fortunate to live in a country where all of this is made possible. (read more)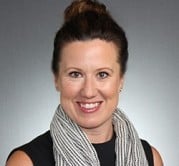 Jen McFadden is the Director of Marketing at CUInsight.com. She crafts CUInsight's marketing strategy and oversees brand identity, campaigns, and other marketing efforts. She began her credit union ...
Web: https://www.cuinsight.com
Details