CUNA Mascot Madness: One semifinal set; Vote for the best in the West
Read up on the mascots out of California, Idaho, Oregon, and Arizona.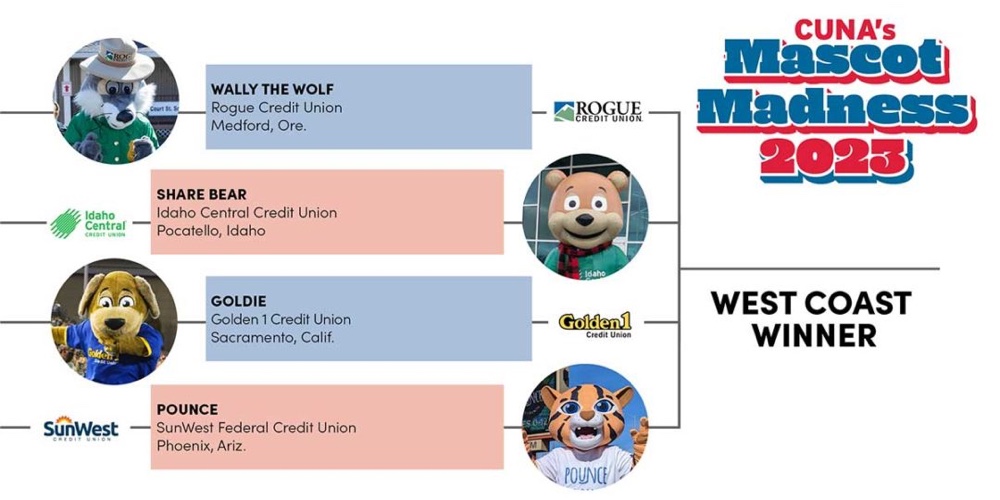 The Midwest Region of CUNA's Mascot Madness tournament wasn't decided until the final day of voting. But with 36.4% percent of the vote, the regional champion is …
Boomer Froggy
Boomer, the mascot of $81 million asset Bay Area Credit Union in Oregon, Ohio, received 238 votes to edge out Madison Credit Union's Penny T. Hedgehog, who finished with 184 votes (28.2%). Marshall Community Credit Union's Edmund (18.4%) and SPIRE Credit Union's Cash (17%) rounded out the region.
Boomer will go head-to-head with East Region champion Count Earn'est the SAVERtooth Tiger, of $503 million asset Fairmont Federal Credit Union in Fairmont, W.V., in the semifinals from March 30 until 12 p.m. Central Standard Time on April 3.
continue reading »