Define a Hispanic Target Market for Success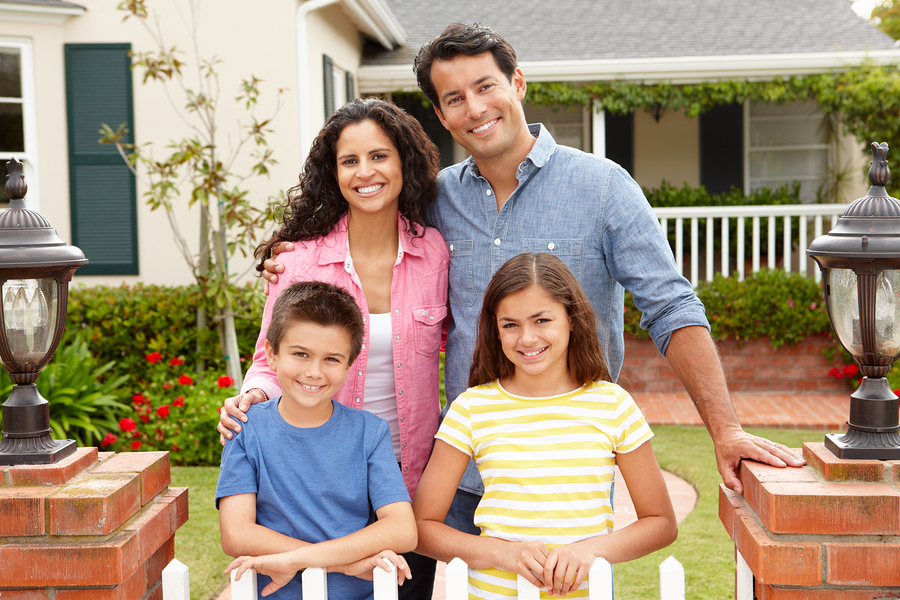 By now you're likely aware of the growth opportunity in serving the Hispanic community. Hispanics are the largest, fastest-growing, youngest and most underserved group in the U.S. and if your credit union is not looking at attracting this emerging market today, you have some catching up to do. However, the Hispanic community is a large consumer market with many unique market segments that are often amalgamated into one large group. This is a common mistake when marketing and outreaching to Hispanics.
Would you create a marketing campaign without first knowing who your target audience is? Probably not if you want to ensure that marketing campaign is successful based on the goals you want to achieve. Creating a marketing campaign for the general Hispanic market without defining what Hispanic segment you want to target can be as ineffective as not defining a target market at all. Well, you may be wondering what unique Hispanic market segments you should be considering.
Three important segments are underserved Hispanics, Hispanic small businesses and second generation Hispanics. Let's look at some unique characteristics of each market.
Underserved Hispanics
There are nearly 7 million Hispanic households in the U.S. that are unbanked and underserved, which means that about one out of every two U.S. Hispanics is unbanked or underserved. According to the 2012 FDIC National Survey of Unbanked and Underserved Households, the most common reasons why households (regardless of ethnicity) report they do not have bank accounts are that they feel they do not have enough money for an account or they do not need or want one. Yet, nearly 70 percent of unbanked households have used an alternative financial service provider in the last year to conduct financial transactions outside of a traditional financial institution such as cash their check or buy money orders.
Financial education, word-of-mouth referrals and introductory deposit and lending products will be key areas to include in marketing, outreach and product strategies for this segment. Focusing on these areas will begin to build awareness about the benefits of depositing and borrowing from a federally insured financial cooperative, as well as the credit union difference.
Hispanic Small Business Owners
Today, Hispanics own 2.3 million businesses, or 8 percent of all U.S. non-farm businesses, reports the Julian Samora Research Institute. According to the U.S. Census, five years ago (2007), Hispanic-owned businesses generated more than $350 billion in sales. A challenge for Hispanic business owners and an opportunity for credit unions exists in the fact that Hispanic-owned businesses have a tendency to generate average annual incomes well below the average in the U.S. (even below the average for minority-owned businesses), according to the Julian Samora Research Institute. Lower-than-average income from these businesses may be due to the challenges Hispanic Americans face when it comes to founding and maintaining a successful business, namely limited capital and access to credit.
Credit unions should consider marketing business loans and financial solutions to help business owners optimize their operations and ultimately grow their business. Consider solutions that help reduce business expenses, such as payroll costs, for example. Offering the employees of Hispanic businesses payroll direct deposit to checking accounts or to prepaid reloadable cards will help the business owner eliminate payroll check printing and will provide employees more access to their money.
Second Generation Hispanics
Beyond this target market's youth, second-generation Hispanics generally have higher incomes, more degrees and own more homes than their parents, making them attractive financial clients. This segment's need for education, lifestyle and auto loans provides a great entryway for credit union's to build lifelong relationships. If established early, that relationship is likely to grow over time, as members enter adulthood, their careers grow and they begin to upgrade vehicles and purchase homes. Don't forget that serving first-generation Hispanics can help you attract the coveted second-generation Hispanics. The U.S. Census reveals that the more than 18 million foreign-born Hispanic immigrants living in the U.S. have a median age of 39 years old. These are the hard-working parents of these relatively young second-generation children. Helping the very young understand the value of participating in the U.S. financial system, too, can help credit unions establish early relationships with second-generation Hispanics.
In the end, understanding the makeup of your local Hispanic community is of critical importance to design an effective Hispanic growth strategy. After determining which of the Hispanic market segments exist within your field of membership, you can better define your target market and understand how service to these consumers aligns with your credit union's growth strategies.
Miriam De Dios Woodward is Global CEO of ViClarity, leading the company's transformation for a technology driven future. Prior to taking the helm at ViClarity, Miriam led AMC company Coopera ...
Web: https://www.viclarity.com/us
Details