Differences between organic and paid social media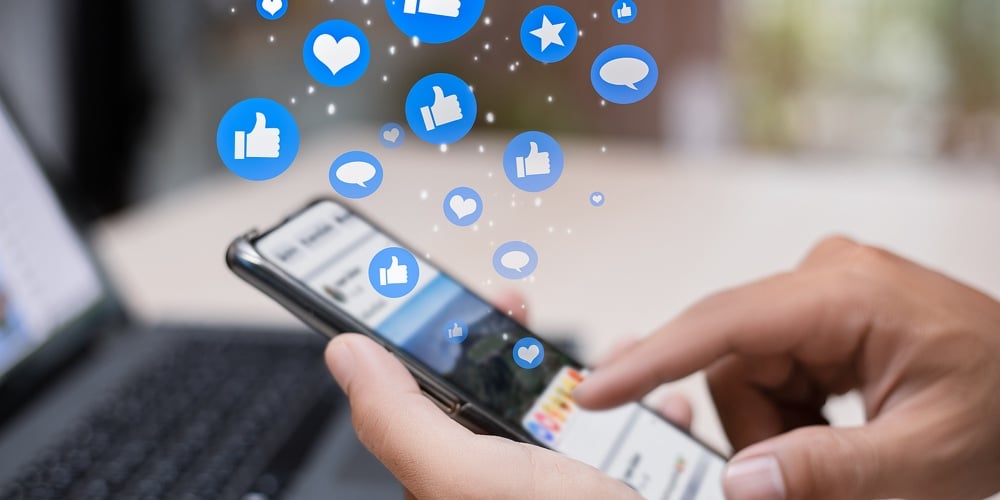 It's not easy to tie revenue to social media. It seems like it's an ever-moving target. Are there best practices for finance pros? Which sites are the most effective? Is it really necessary for CUs to get out there on social media? The answer to at least the last question is a resounding "yes."
One major key to a successful social media strategy: Know the difference between organic and paid social media and when to use them.
Organic Social Media
Organic social media can be simply defined as "free." It's what you post on your own social media sites.
Financial institutions can effectively use organic social media to highlight their brand, corporate culture and personality, in addition to any promotions they may be running. Second only to the FI's website, it's the best way to let members inside, get to know the staff and feel the vibe of the place before they enter a branch. That's especially powerful for credit unions, which are all about community. Organic social media posting allows the CU to connect with members in a way that feels personal with content that entertains, uplifts and brings a smile to the face of whoever sees it. And about that audience: With organic (or free) social, you'll typically reach your followers on whatever social media platform you're using, their followers if they share your content, and those who follow any hashtags you use.
Tip: Don't only use hashtags tied to finance. If you're posting a photo of staff winding down on a Friday afternoon, use #TGIF.
The Best Type of Content for Organic Social Media Posts:
The Credit Union's Culture. Do you have an office dog or cat? This is the place to feature him and gain his own following. Does staff socialize together at lunch or in recreational sports? Do you participate in community service projects? Post those pictures. This is also a great place to post staff profiles so members can get to know more about the people they encounter at the CU. Organic social posts are also a powerful recruiting tool to highlight programs and benefits available to your employees.
Educational Content such as Blogs and Articles. Most Americans have not received any formal, or even informal, financial education. They look to their PFI for this. Ensure that when members or potential members come to your website that it is full of information about products, services, industry insights, and information about how to get in touch with your team with any questions. Tease this content on social media to drive traffic to your website.
The CU Difference. In addition to the culture of your particular CU, social media is a great place to highlight why people should join one in general. Talk about the community aspect, member services, lower rates and fees (especially important now), higher savings rates and more.
Webinars or In-Person Events. Hosting live events on Facebook or YouTube, for instance, could be an excellent way to attract engagement. Choosing a topic that has wide interest for your community, such as "First Time Home Buying" or "Home Improvement Loans". Not only are these events open to the public and easily sharable, they also can be converted into videos for future use. Don't have the space in-branch? Partner with your local library or churches to borrow their event spaces. Those partners can help promote the events to their members as well.
Member Testimonials. Highlight satisfied member testimonials. There are few things as powerful in attracting new members as a happy member. If your FI receives a kind email or Google review, post the details about it on your social channels. You can even seek out reviews or testimonials through member outreach campaigns.
Short Videos. These are highly effective on YouTube, but you can also post videos to your own website and provide a link on social media. What should the videos be about? Think about your target audience. For college students and young professionals, create a series of basic financial tips. For young married couples or singles, a series on how to get your ducks in a row to buy a house. Middle agers? How to financially cope with being in the "sandwich generation." For older folks, the videos can revolve around assessing retirement savings, calculating retirement needs, or establishing a family trust.
Paid Social Media
For all intents and purposes, paid social means advertising.
It's about paying LinkedIn, Twitter, Facebook, YouTube or whatever platform you're using to target new audiences. And "target" is a key word here. Not only are the audiences specifically targeted, but your content should be too. Paid social is the best vehicle for campaigns that are aiming for quantifiable results.
Given the increase in U.S. ad spend in recent years, it's working. According to Statista, U.S. ad spend for social media has grown steadily since 2016, when it was $15.63 billion. In 2022, that number grew to $56.8 billion.
Tip: Always use trackable hyperlinks for your paid social media posts. This will help greatly for being able to properly attribute revenue gained from each campaign that you run. Google has an easy tool to help create trackable links here.
The Best Type of Content for Paid Social:
Any of your organic social content that has garnered lots of hits. This may seem counterintuitive. If it's successful on organic, why pay for it? The answer is to extend the reach of content you know is resonating with people. Selecting the option to "boost" or "promote" the original organic post is the best option here.
A CU's quarterly or monthly goals. If your CU is looking to boost its loan numbers, create a targeted, specific campaign targeting people in the market for home or car loans. You'll get hard numbers on leads, conversions and in the end, loans. The most efficient way to execute this would be to work with a marketing automation platform that can give insight into the ideal audience and then uploading the audience information into your preferred social media platform, then targeting that audience and look-a-likes as well.
Here's a real-world case study from Segmint on how it works:
Campaign Goal: Support a CU's Balance Consolidation Loan Special selling new unsecured loans
Process: Segmint and the client identified goals, set up an audience list, created a campaign, set it to running, then pulled the list. Client dereferenced the list to get the email addresses and uploaded that information to Twitter with the corresponding marketing message/image. The client chose Twitter because of ease of use, was where their ideal audience spent the most of their social media time, and was a hands-off approach to advertising. The campaign ran for two weeks starting in February 2022.
Cost: 1 month campaign $1,430
Audience size: 3,425
Results: 19 New Unsecured Loans Sold. Face Value = $174,181. Economic Value = $10,214.
ROI: 50X
Social media can a powerful marketing tool for credit unions. By knowing the difference between organic and paid, and knowing the best types of content to post on each, you're on your way to social media success.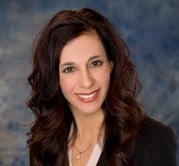 Marla Pieton is a senior marketing executive with more than 20 years of experience in leading marketing strategies, leveraging digital and data-driven platforms as well as building distinctive marketing assets ...
Details