How digital insights & automation can help your financial institution grow direct loans
Recently we spoke with a large mid-western CU who is hitting it out of the park in terms of direct loan growth. In fact, they have an entire team of outbound callers following up on pre-qualified leads each quarter, and they are driving lots of direct loan growth through these efforts. Their process involves combining a number of credit score indicators as well as loan insights to find ways to save their current members money, perhaps by recapturing an auto loan held by another institution.
But what their team is NOT doing yet is combining the credit prequalifying factors with any other digital insights or automation to make this process more effective and efficient. There were actually lots of leads they never even got to because of the lack of staff to follow up with them. So here's what we suggested might help…
Automate the Initial Emails:
When following up with pre-qualified leads it's important to automate some parts of the process, especially at the beginning. Keep in mind, that just because someone is 'pre-qualified' for your offer doesn't mean they have any real interest or sense of urgency to act. So, sending some well-designed, customer-focused initial emails is really important.
First the open and click actions that individual leads take with these early emails will help you better prioritize your sales follow up. So, if after 2-3 emails about an offer or product promotion you see that a lead hasn't engaged, we would recommend moving them to the end of your follow up list, or perhaps retiring the lead from the promotion altogether.
On the other hand, if a lead is opening and clicking your emails, you should have a sales person follow up ASAP. This process will help take the onus off of your staff to craft these early emails individually, and it will help to improve the likelihood that leads will respond once an individual sales person does reach out or call.
Send Your Emails from a HUMAN!!:
Now this idea comes straight from HubSpot… once you have your leads identified, why not send these early emails (explained above) from the actual person who will be follow up with them? This sounds so simple that you'd think it would go without saying, but it's actually quite innovative.
Often early stage emails come from the 'marketing team' or a general email like info@[yourfinacialinstitution.com]. This just seems so impersonal because it lacks a human touch and the name of an individual. Sending marketing emails from an actual staff member is much better. We recommend that you also consider including all of this staff member's contact details and perhaps even a photo. This humanizes the entire process and builds trust from day one! Try it!
Use Digital Insights to Further Prioritize Loan Follow-Up:
Another great way to reach out to the right people on your list at the right time is to build in digital triggers for sales follow up.
So, if someone opens an email or two that might qualify them for faster initial follow up in one way or another. But what if they open an email and then go straight to the relevant product or service page? Perhaps the sense of urgency for this lead is a bit higher, and when this happens why not adjust your strategy?
We call this a HOT lead, and this person really needs immediate attention in order to ensure that your staff don't miss an opportunity to give them the information they are clearly already looking for.
We would recommend setting up automatic notifications to sales people when leads take actions like this. Again, bumping them to the top of your list with lead scoring or some other system. This will increase your response rate and we would likely also positively impact your overall loans closed.
Use Data to Track Where Leads are Lost:
A final way to add efficiency and success to your sales process might come with better tracking of potential deals throughout the sales process. Often sales people are using spread sheets or other somewhat dated methods for tracking touch points with leads. While for some people these methods may seem sufficient, without better insights, at the end of a promotion your team or organization will lack real insights for improving the overall buying and selling process.
With a better tool and more integrated approach you might be able to track where you lost the most leads during a campaign. Perhaps you would learn that loan approval during a HELOC campaign took almost 24 days, and you lost at least 7 pre-qualified loan leads during that time to competing institutions. Wouldn't that be good insight to have for the future?
Maybe you'd be able to see that during your last auto loan refinance campaign the time from first touch point to loan application submitted was a little over 3 weeks, but after that length of time the application rate dropped significantly. Knowing this might help you design your future campaigns to move a little faster in your initial emails.
Using these types of data are essential for making sound decisions that will help drive new loan growth for years to come.
Let us help, contact us today! Or visit our blog for more great tips and case studies on sales and marketing for your financial institution.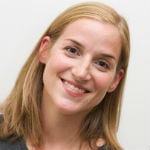 Meredith Olmstead is the CEO and Founder of FI GROW Solutions, which provides Digital Marketing & Sales services to Community Financial Institutions. With experience working with FIs in markets of ...
Web: www.figrow.com
Details