Don't Be the Pathetic in Apathetic: Time is Ripe for Advocacy
by: Mike Lawson, Principal, DML Communications & Host, CUbroadcast
I interviewed NAFCU's Director of Political Affairs Katie Marisic the other day about the organization's upcoming 2012 Congressional Caucus, taking place September 11-14 in Washington, D.C. Just about everybody in the credit union industry knows of this conference, as it has been around since 1974. And this year it is just in time.
I'm not outwardly promoting NAFCU and it's upcoming conference, although it is a very good and recommended gathering. It's just that this year's Caucus for credit unions comes at a crucial time for the industry. There are a bevy of hot issues permeating throughout our industry today; it's unfathomable how they will all get their fair share of attention – amongst the long list of other issues, trivial and vital, that swamp our Representatives each day.
Here are a few critical credit union issues that will be discussed and debated during this year's NAFCU's Congressional Caucus…
Housing finance reform
Member business lending
Tax exemption
Interchange fees
Supplemental capital
and the list goes on…
Again, the timing to address these industry-changing issues is crucial. First, we are obviously in a Presidential election year and D.C. is buzzing more than the beat up Blackberry of Vice President Biden's press secretary after his latest gaffe. On top of the many impending blunders we will see from both parties, the political rhetoric will get even thicker as November approaches. So now's the time to get your Representative's attention regarding our industry's issues at hand. Once late September and October arrive, every politician will be soapboxing about other pressing issues and reveling in "potshotting" their rivals. The political paparazzi will be soaking this up like an Olympic sliver medalist basking in their short-lived spotlight. Get their attention now while their span allows it.
Second, NAFCU's Caucus occurs the week before Congress breaks for its recess. (Didn't they just have one?) Playing Johnny Appleseed and planting a well-honed, yet genuine, credit union message in your Representative's head when you have direct access to him or her is a prime opportunity for it to stick. Further, according to NAFCU, leadership of both parties indicate that votes will be held after the November elections during a "lame duck" session that could include tax related issues – directly affecting our industry that currently serves 94 million members nationwide (a meaty chunk of our country's more than 314 million population).
Step up to advocacy
The overall issue here is committing to step up and be an advocate for an industry that affects so many – whether you're a member, staffer, or vendor. It's easy to be apathetic if things haven't changed all that much. But life could change drastically if that apathy spreads and everybody doesn't care. (Just look how empty the polls are during off-Presidential election years. Cue the crickets, please.) If you do care about this industry that offers so many solutions to consumers – along with our stagnate economy, it's time to walk the talk. That means walking to the Hill to represent not only your credit union or business but the thousands of credit unions and affiliated businesses nationwide that need a voice.
Even in today's height of passive/aggressive communication in the online channel (ahem, social media), there's still nothing like a face-to-face meeting that truly has a lasting impact – which is why hiking the Hill to meet our country's decision makers is so vital. It's your opportunity to share significant stories regarding lending achievements, financial literacy efforts, and community outreach work. Letting them know the invaluable service credit unions provide on a daily basis – again, not only to your members but its ripple effect on the economy, as well.
That's why I brought up NAFCU's Congressional Caucus in the intro. Like CUNA's Governmental Affairs Conference, it's an open invitation to meet directly with our country's "powers that be" to share the impact credit unions have nationwide – ultimately developing relationships with these folks to further the credit union cause. Only this year, it carries a bit more weight with the Presidential election around the corner and the Congressional recess immediately following NAFCU's Caucus. Even CUNA's GAC in early 2013 will be a prime time to meet personally with the many new faces of our government, as well as reinforcing your relationships with established Representatives.
NAFCU's Caucus and CUNA's GAC aside, any time you have an opportunity to personally meet or remotely interact with your Representative and enhance your relationship, the valued credit union message should be first and foremost. I know there are many of you who already do this on a consistent basis. Thank you. But unfortunately, I believe it's the minority rather than the majority. Time to flip apathy on its head and have a majority. If you want credit unions to enhance their visibility to consumers for greater growth, advocacy is definitely part of the equation.
The overall importance of being a consistent advocate for the credit union movement could mean the difference of being an industry that makes a significance difference or one that is mired in mediocrity. Don't be the pathetic in apathetic – especially when an industry so many depend on requires the opposite. The time is ripe for your voice today.
How about sharing your credit union advocacy efforts this year? We all would benefit from hearing how you took action. Could be infectious.
Mike Lawson; principal of the marketing firm, DML Communications, and host of the credit union industry's only online video talk show, CUbroadcast; has more than 20 years of journalism, public relations, and marketing experience. Lawson has an extensive background within the financial services industry stemming back to the mid-'90s working for Symitar, establishing DML Communications in 2002, and starting CUbroadcast in 2010. He speaks on journalism, PR, marketing, and social media topics to credit union industry organizations nationwide. www.dmlcommunications.com  www.CUbroadcast.com.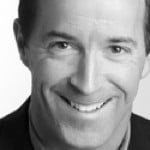 Mike Lawson; principal of the marketing firm, DML Communications (www.dmlcommunications.com), and host of the credit union industry's only online video talk show, CUbroadcast; has more than 20 ...
Web: www.cubroadcast.com
Details