Don't put them in the game until they are ready to play
This weekend will mark the end of the baseball season for my oldest son as he and the Fort Saskatchewan Red Sox participate in Mosquito Provincials.
I wasn't much into baseball when I was a kid.  I played for a couple of years, but it never captured my attention as much as our national sport of hockey.  My oldest boy has dipped his toes into various summer sports (staying true to hockey in the winter), by playing soccer, lacrosse, ball hockey, and for the last two years, baseball.  Obviously Blue Jays baseball was at a fever pitch last year, and a family vacation to see Donaldson and the boys play in Seattle sealed the deal for my boys new found passion.
He has taken a liking to playing second base, he has a decent set of hands like his fastball playing mother, as well as the outfield from a knack of catching a mean fly ball.  One thing that he is not at this point in time is a pitcher.  While he is able to throw strikes to me playing in the park across the street, it's a lot different when you have a real life 11-year old ball player ready to crush whatever you throw at him.
While Kyan did get a chance to throw some real life pitches at the start of the year in April, it didn't go so well.  Out of the 20 pitches he threw, 100% of them were balls, walking 5 players in a row before exiting the game.  Unfortunately, since that time, he hasn't been given much practice time to get better, and hasn't been given another chance to pitch in a game.
That is, until this past weekend.
Due to a lack of pitchers from most of them being used in games throughout the weekend (there are limits to how many pitches the kids can throw), Kyan was thrown in to pitch in a game that was well out of reach with our team on the losing end.  Unfortunately, he was playing in the outfield at the time. With five practices pitches and he was in.  I'm sure you can tell by the tone of this blog that Kyan didn't have a happy ending by striking out the side.  Walks happened and many runs were scored.  As we walked away from the ball diamond after the game was finished, some tears were shed.
As I have written before, there is a tremendous amount of cross over between sports and leading people.  I have used these moments as learning experiences not only as a parent and sports coach, but how I lead my team at the credit union.
Shortly I will have two new employees start on my team.  While they have both worked for our credit union for several years, there will be a learning curve and it will be important that they receive my support during their transition.  With that, it will be my responsibility to provide them with the applicable training, job shadowing, one on one time, and real life experience to build the skills, competences, and confidence to be successful in their roles.
Without providing our staff with that instrumental support, I can promise you that they'll be walking a lot of batters when you need them the most.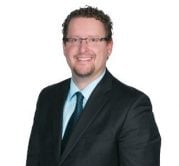 Devin Selte is a 15 year veteran in the credit union industry all with Servus Credit Union. On top of his position as Branch Manager in Stony Plain, he is ...
Web: www.servus.ca
Details