Einstein's advice to credit unions for more effective sponsorships
Credit unions are known for sponsoring events and causes that benefit their communities or members. That commitment to the greater good is part of the very foundation of credit unions' existence. It's a mindset that is reflected in this quote from Albert Einstein: "Strive not to be a success, but rather of value."
The challenge is that no matter how big your (collective organizational) heart is, you still have a limited budget to use for sponsorships. So when you're choosing among opportunities to be of value to the community you serve, you also need to consider which opportunities offer the most value to you in return. Why? Because there's a certain degree of overlap between altruism and practicality in this situation. When your credit union sponsors an event or activity, you're not just looking to give – you're also hoping to gain. That gain typically happens in the form of brand awareness and reputation enhancement.
The key to finding the right intersection of doing good in your community and doing well financially is focusing on value. Before you spend precious budget dollars, invest some time and mental energy in developing a strategic plan that clearly articulates the value you intend to deliver and the value you expect to gain.
Here are 5 questions you should ask before committing to a sponsorship:
Why is this sponsorship a good fit?
Any event or activity you sponsor should have a direct tie to your core values or business goals. The more specific or clear that tie is, the better. Both "community-oriented" and "local" are pretty broad; try to identify key values, attributes, concerns, or goals that are most important to your organization. Often, your roots can help you. Did your credit union originally serve healthcare workers? You may want to focus on health-related sponsorships.
What do you hope to gain?
Sponsorships can provide an opportunity to increase brand awareness, demonstrate a core attribute of your brand, or promote a certain offering. It's less realistic to expect to gain new loan applications or new members during most sponsorship opportunities. Each time you consider sponsoring an event or activity, clearly define what your desired outcome is and evaluate how well it fits with other current initiatives.
What do you have to offer?
Beyond donating funds, think about what your credit union has to offer that can add value or enhance the experience for the participants. Keep in mind that event or activity attendees aren't there to be sold to, they're there to participate in something that's meaningful to them. Find ways to contribute to that meaning, instead of just showing up to hand out brochures and sales materials. Most of the time it will be easier to find ways to truly add value when you select sponsorship opportunities that are a good fit with your brand's mission and vision.
What communication opportunities exist?
Many sponsorship opportunities include an element of collaboration with the host. Ask about social and traditional media exposure, word of mouth mentions, and other ways to extend your presence without spending additional money. You can also look for ways to collaborate with other sponsors for mutual benefit.
How will you create a lasting impression?
Giving away trinkets might help get your brand in front of somebody a little longer, but it doesn't help you form a true relationship. Be innovative and look for ways to truly stand out. Instead of being a typical financial institution that's focused on itself and its products, do something to demonstrate that you're different – and better.
Making good decisions about sponsorship opportunities doesn't take a genius. When you follow Mr. Einstein's advice and strive to be of value (rather than simply striving to be a success), you can develop an effective sponsorship strategy that's good for your budget, your credit union, and your community.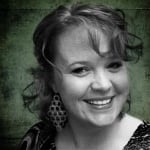 As the Director of Client Strategy and Operations for Third Degree's North Carolina office, Natalie focuses on new initiatives while driving strategic marketing efforts for credit unions from coast ...
Web: www.thirddegreeadv.com
Details