Emerging into leadership
Q&A with past participants of CUES Emerge and its predecessor program, Next Top Credit Union Executive, highlights the value of the experience.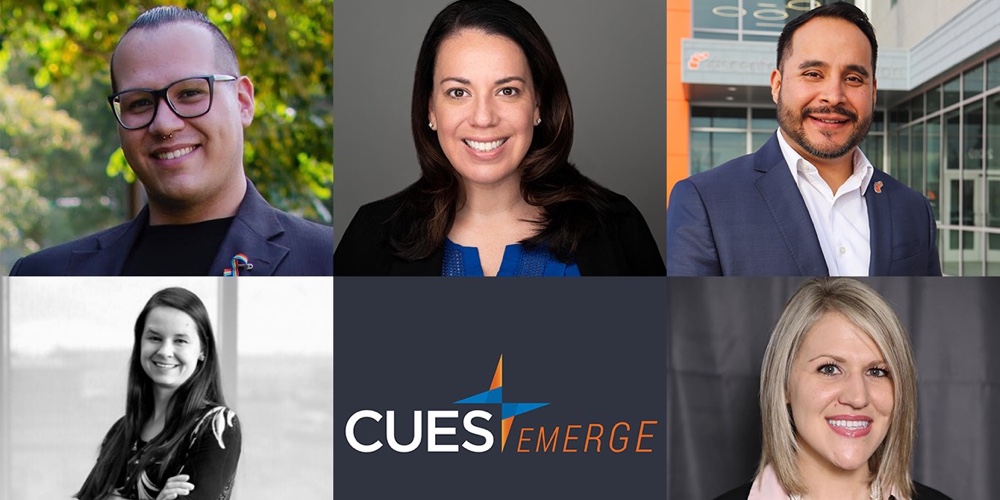 What better way to convey the value of the CUES Emerge leadership program and its predecessor program, the Next Top Credit Union Executive, than to ask the participants themselves?
CUES, together with its partner, Currency Marketing, based in Chilliwack, British Columbia, launched NTCUE in 2010 to educate and develop future credit union leaders. In 2020, they reimagined the program as CUES Emerge to combine online learning, peer collaboration and an exciting competition component. The annual program consists of a cohort of 30 individuals, from which five finalists are selected to present their business cases during a live pitch show that determines the CUES Emerging Leader.
For this year's program, the pitch show will take place on Oct. 5. The 2022 CUES Emerge winner will be announced on Oct. 11 and celebrated at the online CUES Member Appreciation & Awards Event, coinciding with International Credit Union Day on Oct. 20.
An impressive array of emerging leaders has participated in the CUES Emerge/NTCUE programs throughout the past 12 years. We asked five previous participants to describe their experiences with the program and how it has affected their careers. Below are brief biographies of these participants, followed by their responses.
continue reading »