Empowerment – the core of our work at Global Women's Leadership Network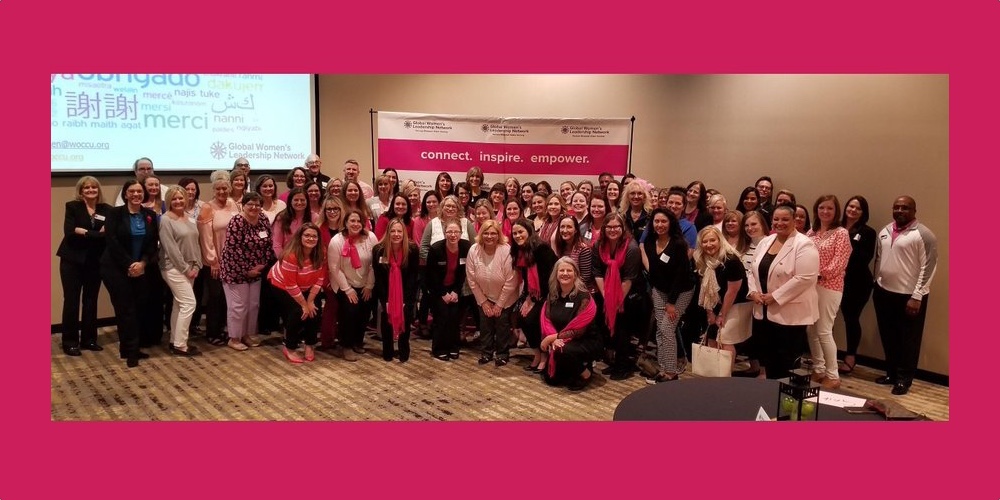 Empowerment. Do you feel empowered? Do you empower others? How exactly? According to the Merriam-Webster dictionary, empowerment is the granting of the power, right, or authority to perform various acts or duties or the state of being empowered to do something.
For the Global Women's Leadership Network (GWLN), our work is all about empowerment- empowering ourselves personally and professionally, empowering our colleagues, peers and others in our credit union communities. It can be found through a number of activities, implemented by a multi-cultural and ethnically diverse number of women and men engaged with GWLN.
Empowerment is at the core of our work at GWLN.
Through Scholarships and Empowerment Grants
Earlier this week, GWLN announced the scholarship winners for 2022 and this year GWLN re-introduced the empowerment grant piece of the application process. The scholars will have the opportunity to present empowerment grant project proposals at the 2022 World Credit Union Conference in Glasgow and win a grant, in addition to their scholarship.
The scholarships provide the opportunity for professional development, networking and skill diversification to women in the credit union industry. Applications received come from a pool of candidates from multiple continents across all levels in credit unions, from junior level staff to more senior-level positions and C-suite.
Since 2009, GWLN has awarded 90 scholarships to women from 30 countries.
Additionally, for the empowerment grant, applicants had to submit a concept proposal to implement a new or continuing, home-based project focused on empowering women, their credit union members and/or their local communities.
The GWLN scholars will be required to attend all GWLN-specific events during the 2022 WCUC, including the GWLN reception and the GWLN Forum where they will present their proposals to forum attendees. The attendees will vote on the project proposals and GWLN will award two grants for implementation over the next twelve months.
Empowerment grants were first awarded to GWLN scholars in 2014. Projects implemented from the grant winners included the creation of a business development center from the Association of Asian Confederation of Credit Unions (Thailand), the San Mateo County scholars program on financial education and leadership development for young mothers (California, US), capacity building for women through a social media platform at the Credit Union Development Institute (Thailand) and an exchange program to develop a communications strategy for financially excluded women and youth through FULM Savings House in North Macedonia.
Engaging the scholars with the audience has proven beneficial on multiple levels and previous empowerment grant winners remain engaged with GWLN as members or as Sister Society co-leaders, connecting with other women in the industry—a prime example of empowerment of the next generation of credit union leaders.
Through the growing number of Sister Societies
The mechanism through which Sister Society co-leaders, GWLN members, industry partners and volunteers connect, learn and network is the local Sister Society. In the first five months of 2022, GWLN has held inaugural launch meetings in Saint Lucia (Caribbean), Kansas-Missouri and in Georgia, just a few days ago.
Currently GWLN has more than 155 Sister Societies on six continents and the numbers keep growing.
Some Sister Societies, especially in the US, have gone back to in person meetings. Amazing session topics this year included:
Digging Deeper: Overcoming Obstacles to Women in Leadership
Leadership Through Different Lenses
Securing Your Personal Brand
Connecting, Inspiring, Empowering (CIE) to Break the Gender Bias
Breaking Barriers and Leading with Authenticity
Fostering Friendships, Creating Opportunities and Promoting Support
Motivating Your Entire Team To Be A Part of the CU Movement
Love & Learn- Loving what they do and protecting the ones you love
Predatory Lending & Our Members. How can we help prevent this route?
The meetings provide the forum for SheforShes, HeforShes and WeforShes to continue the important conversations greatly needed for impact. Often times during the meetings, attendees discuss intentionality, perseverance, gender equity, finding your voice, advocates and allies, confidence gap and imposter syndrome, inclusivity, accessibility, diversity, equity…and much more.
One female leader from the Georgia Sister Society launch I joined this week shared her enthusiasm and said this was exactly what she needed. When asked why, she said, "I'm thrilled with the number of people I met and connected with today. It's going to be very valuable for me and the work I do for my credit union. I learned a great deal and I feel energized about what's ahead. I feel truly empowered!"
GWLN continues to work toward bridging the gender gap, establishing institutional best practices for more women into governance in the credit union industry and inspiring the next generation of leaders into the growing network.
To learn more about how to join and get engaged with the Global Women's Leadership Network, visit the page here. To join the effort to Bridge the Gender Gap, you can donate here.
The Worldwide Foundation is the fundraising and engagement arm of the World Council. Join us on a global journey to transform a billion lives worldwide using credit unions. Visit www.doglobalgood.org to start your journey today.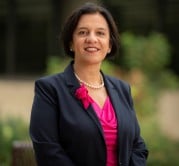 Giakoumopoulos has over 20 years of international experience working in 15 countries in western, central and eastern Europe. Prior to joining the World Council, she worked for consultancies funding European ...
Web: https://www.woccu.org
Details