How to enjoy your tropical vacation while on a budget
Just because you are watching your money closely, doesn't mean you can't travel to a luxury resort without breaking the bank. My husband and I recently traveled to Turks and Caicos Islands and although the resort and its amenities were quite pricey, we were able to fully enjoy our trip because of a variety of smart money choices we made while there. From our experience, here are a few ways you can have a luxury tropical vacation (or an incredible honeymoon) without going broke.
Go to the grocery
We immediately learned from other travelers that stopping by the local grocery store for food and beverages was critical to saving money. Like many other locales, resorts in the Caribbean are known to be extremely pricey. We learned this the hard way after spending over $100 on our first lunch on the property upon our arrival. We quickly made plans to bike ride to the store and we saved tremendously on necessities for our week stay. For example, instead of eating every meal at expensive restaurants, because our room had a full kitchen, we bought items to cook for lunch and planned to eat dinners out instead.
Walk (or bike) don't ride
Instead of paying for taxis every time we needed to travel around town, we decided early on we would either walk or ride the bikes provided by the resort. Also, we learned quickly that renting a car for getting around town was also pricey. So, by walking and biking instead of riding, we not only saved money but also got some much-needed exercise.
Listen to the locals
One of our favorite evenings during our week stay was the night of the local fish fry. Locals working at the resort informed us of the event, hosted by the local tourism department. At the event, we not only found great food at low prices, but also inexpensive souvenirs handmade by local merchants. So, by listening to suggestions from those from the area, we were able to get a glimpse of the local culture, meet Turks natives, all while saving greatly on food, drinks, and gifts.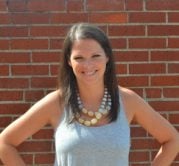 Wendy Moody is a Senior Editor with CUInsight.com. Wendy works with the editorial team to help edit the content including current news, press releases, jobs and events. She keeps ...
Web: www.cuinsight.com
Details