Everyone deserves digital . . . right?
Imagine leaving your home early, wearing a face mask and gloves as you head to your local credit union branch. Upon arrival, you see your fellow members wearing their own PPE and standing six-feet apart to keep a safe distance next to a red hashmark on the sidewalk,  while waiting their turn to be called forward to access their accounts and services.
This is the reality for many of the Caribbean's credit unions, where approximately 80% operate without digitization. With a national emergency declared in many of the nations throughout the region, many credit unions have only been allowed to be open two days a week for a limited number of hours per day. Too many members standing in line waiting are seeing their credit union branches close before they can even get in, putting an additional layer of stress on the daily challenges they face.
Millions of credit union members worldwide are facing similar barriers. A lack of digitization touches not only credit unions, but national associations as well. In Ukraine, the entire credit union system was closed for weeks before reopening due to an exceptional advocacy effort. But the work there continues, with efforts to provide PPE supplies to each credit union in order to assure safe member service.
In Asia, credit union staff are meeting members where they are—out in the street—and providing them with cash withdrawals or loans to help them get by.
But imagine for a moment a credit union movement that is fully digitized. Members are staying safe in the comfort of their own home, accessing services and staff online or via a mobile app. Staff can serve members and work with their colleagues in a safe, secure way.
In the context of COVID-19, the Worldwide Foundation for Credit Unions and World Council of Credit Unions has shined a stronger spotlight on accelerating digital transformation of credit unions everywhere. Digital is no longer seen as a convenience. It is a necessity to maintain staff and member safety while keeping credit union doors open.
The Everyone Deserves Digital campaign was created to generate stronger awareness for and provide support to global credit union digitization. Connected to World Council's Challenge 2025: the global digitization of credit unions, the campaign supports the growth and creation of development projects that focus on digitizing credit unions and providing digital tools to members.
There are over 85,400 credit unions worldwide, yet far from all of them provide digital services to their members. The COVID-19 pandemic has shown that digital transformation of the front-end member experience and back-end office operations is vital for the survival of credit unions and our movement.
Shouldn't digital services be considered a universal membership right as well as a tool to keep everyone connected with a credit union in a safe and secure way? We think so. Join us in this global effort to strengthen and sustain credit unions worldwide ahead the next global crisis.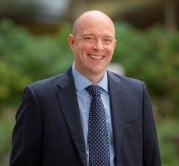 Mike Reuter is the Executive Director of the Worldwide Foundation for Credit Unions, the 501c3 charitable nonprofit that supports the World Council of Credit Unions in its mission of providing ...
Web: https://www.woccu.org
Details