Executing on our 2020 vision
Happy New Year and welcome to a new decade. The dramatic changes from 10 years ago have given us both challenges and immense opportunities. Many of us spoke about 2020 and how we were getting our financial institutions prepared – well, we are finally here.
First, with immense gratitude I want to acknowledge the over 1400 executives who responded to my survey. I asked them to share with me the challenges that they have, the opportunities that they can avail, and how they plan to climb their "mountain."
So, what keeps us up at night? Here are some of the top concerns you shared:
How are we perceived as a brand? Yes, our consumers trust us but question our ability to serve them across channel, be accessible 24×7, and provide a complete spectrum of financial services products. What can we do to raise our stature as a full-service financial institution?
How can we do more with those we serve? The consumer we serve does a lot with us but they do more with our competition. We need a strategy to win them over so we can enhance our fair share of wallet. How do we build long-term loyalty?
What is our branch strategy? Do we need a branch? How many hours should we keep our branch open? What size should our branch be? Should we offer remote services (video-tellers) via our branches? Should we close our branches?
What is the best way to run a digital branch? Do we need a digital branch manager? How can our digital channel support our other channels especially our branches? Where should the digital branch reside within our organization?
How can we leverage technology effectively? What do we do with all our legacy independent platforms? Can we unite our systems? Can (why can't) we deliver solutions faster? Are we prepared for open banking? Can we deliver IT as a managed service?
How do we protect the information and assets we have? How do we secure transactions? How do we balance fast service with security?
How do we attract talent? What can we do to develop and retain the talent that we have? How do we build a sales culture and enhance the service culture within our organization?
Can our burden of compliance be truly understood by regulators? Can the same rules be enforced on other financial solution providers especially Fintech? Can we simplify compliance?
We hear things about AI, RPA, big data – what should we do? Where should we invest? How do we measure the success of these initiatives?
Where should we invest to find new consumers? How much should we spend on acquiring new consumers? How do we measure the success of our marketing?
How is the economy going to affect our financial institution? What should we be doing to prepare our consumers for a recession? What can we best prepare for a recession?
How do we build and deliver exceptional experiences?
So, what can we do to address these concerns and chart our course beyond 2020? Here are 12 key things we need to address:
Deliver on intuitive experiences. In addition to designed experience enhancements, we need to leverage RPA and AI to automate the mundane and do more to drive consumer engagement.
True, rich and deep personalization with real-time insight. We know a lot and should be able to quickly access information to turn it into actionable insight that is available.
Omni-channel journeys are an absolute must. In addition to consistency across channel, the consumer should be able to start a transaction in one channel and complete in another.
To become the preferred financial institution, we have to become top of wallet – not just payments but money movement. We do this by focusing on everyday transactions – this builds affinity.
We have to protect those we serve and the information we have. Biometrics will speed up authentication and information access. Our people need to be trained to counter social engineering.
Our data strategy should be pronounced and part of a long-term journey. Remember the five steps for actionable data – collection, validation, visualization, prediction, and prescription.
IT should be a differentiator and we need to create a foundational information technology blueprint. The consumers we serve expect app-based ease in every transaction.
Invest in our people – teach empathy, technology, and financial best practices. Our people need to mentor those we seek and serve – we need to invest in enhancing our expertise.
Measure ROI in everything including consumer satisfaction and the LTV of the consumer we serve. Five measurement metrics – engagement, cost, income, efficiency, and compliance.
Build a stable, thriving financial institution. Focus on efficiency and growth – more products per consumer, reduced transaction costs, and increased profitability.
Make our strategic planning process actionable. Design this process as a continuous improvement initiative.
Deliver on our purpose – karma is real. It is about financial betterment, enriching peoples lives. Even the world's largest retailer focuses on their mantra of "save money, live better."

As we think through these initiatives here is some more food for thought:
We have to deliver on better experiences through a combination of AI, biometrics, and enhanced human experiences. Remember, technology can free up time for humans.
Our branch will be our hub. Our focus should be to transform consumer experiences across channel via the branch. Branch, digital, contact center, digital, AI, digital – journey as one.
There is too much noise in the big data space – many charlatans loom. Be careful and take prudent steps to have an executable and nimble big strategy.
IT is strategic. IT is strategic. Yes, I know I have repeated it. IT needs a seat at the top of the table and you can only be strategic if you consider having managed services to support IT.
If you want to do more for those you serve – look at everyday payments' aka money movement. Build a money movement strategy to support your growth.
If you would like to join a webinar (January 14, 2-3 pm EST) where we will talk through these initiatives, please use this link to sign up. With sincere gratitude, I wish you the very best for a phenomenal year, and decade. Cheers!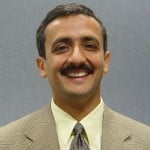 Sundeep has been assisting financial institutions with their omni-channel strategies - a more effective branch, a better online experience, & great consumer engagement. He is the author of an online ...
Web: www.digitalcredence.com
Details