Factors You May Not Have Considered About Student Loans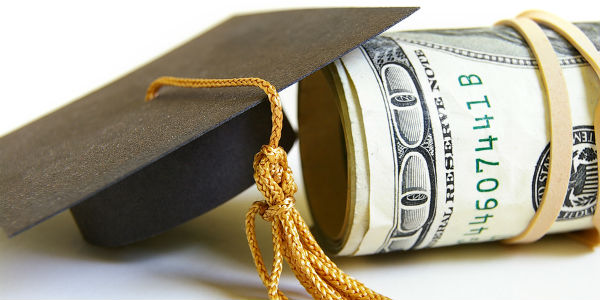 There has been much discussion over the last couple of years concerning student loan debt and whether the high growth rate in student lending presents a scenario for another debt bubble.  For many lenders, the concerns over portfolio risk are only slight, as over 90% of student debt is held in federal student loans.  For those who still originate private student loans, tightened underwriting standards, co-signers and close monitoring keep the risk of a meltdown significantly lower than what was experienced in the mortgage sector.  There is no doubt that student loan demand is up and the opportunity for lenders to provide financing for education may, indeed, be a good way to grow the loan portfolio.
In addition to the relatively small size of this debt, there are a couple of other factors that would soften the blow if a meltdown were to occur.  For one, most student loan debt is held by the U.S. Government, so the losses will be distributed across the entire tax base, not a small number of lenders.  Second, there would be no "second wave" as in the real estate market where "innocent" homeowners were affected by depreciating home values.  But one impact that is often overlooked is the impact on the borrower.  For this reason, lenders should continue to monitor student loan trends and offer guidance to borrowers and potential borrowers as a part of their financial literacy and consumer education programs.
More students and their families are borrowing for education than ever before.  FICO reports that student loan debt has increased 58% in the last seven years and four times as many consumers have had at least one student loan since 2007.  This means that a larger share of these young people's discretionary income after college will be used to repay debt.  This will certainly impact their spending power as they begin their careers.  They should also know that delinquent payments (currently more than 25% of loans in repayment are delinquent and have risen 27% since 2007) affect their ability to obtain financing for automobiles and homes once they have completed their education.  Again, the majority of these delinquencies have been seen in the federal loan portfolios, but there is some question as to whether the borrower will treat a federal loan different than a private loan in the future.
Borrowers should also be made aware of how important it is that they invest in their education prudently.  Private lenders have found that default risks are less when a student is attending an accredited, non-profit, four-year institution.  Obviously those that finish their education position themselves to be better able to afford the payments on these loans when they come due.  The widest shift in credit risk over the past seven years has been with borrowers whose total student debt exceeds $80,000.  So, as with other types of high risk loans, borrowers should be encouraged to keep their debt manageable by contributing to education expenses out of pocket as much as possible.
For those lenders looking to provide student loans, they may want to consider some non-traditional risk indicators beyond the credit score.  Discover, one of the largest providers of private student loans in the U.S., recommends evaluating high school achievements, choice of school and major, occupational trends and even reviewing social networks to achieve a broader risk assessment.  They also recommend that the lender work directly with the school's financial aid office and distribute funds directly to the school, not the student.
All loans have risks associated with them, some more than others.  Private student loans are one piece of the lending pie and it is a fast growing segment of consumer loans.  There is opportunity for lenders to open this delivery channel, but as with every other type of loan, the lender must be fully aware of the risks and must address those risks in underwriting and portfolio management.  Tools such as CU Direct's Lending Insights provide lenders with an easy way to monitor Student Loan portfolio performance.
Remember, one of the most important things that private lenders can do is properly educate and partner with the borrower to ensure they are successful in repaying their student loans.  It may be the most valuable education they get.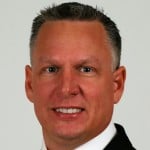 Michael has worked in the consumer lending industry since 1989. In 1999, he joined the credit union industry, working for the Texas Credit Union League's credit union. Mr. Cochrum ...
Web: www.cudirect.com
Details