Family-friendly policies on the rise in 2023
The past few years have shifted what employees care about. The pandemic has made people more focused on family as the modern workplace changes. Companies have seen what workers want and have added various benefits to make themselves more attractive to job hunters. Family-friendly policies are on the rise and these five demonstrate a business cares about its workers.
1. Improved Childcare
Family-friendly policies start with the family, especially the children. Parents — especially mothers — feel stressed when juggling a full-time job and caring for their young children. Some kids aren't old enough for school, so the parents must find a babysitter or a daycare facility. Childcare is a priority for many families and investing in it helps the staff and their companies.
During the pandemic, many parents sacrificed time at work to be with their children because schools closed or went to remote learning. A lack of childcare led to 20% of parents reducing their hours or leaving their jobs because they didn't have sufficient aid. Employers can subsidize the cost for their workers or provide childcare onsite. Investing in childcare means investing in the employee and showing they care.
2. Working From Home
The pandemic has significantly affected the workplace in America and countries worldwide. Many companies sent their team members home to work remotely for a few months. However, it's been three years and many workers are still in their home offices or working from coffee shops. Working from home has become mainstream and it's only growing from here — researchers project that by the end of 2023, a quarter of all professional jobs will be remote.
Remote work is a family-friendly policy because it gives parents more time to spend with their kids. Census data shows Americans spend nearly an hour commuting from work daily. When working from home, parents can save that hour and instead spend it with their children, whether bonding with playtime or helping them with homework. Remote work is steadily rising as employees demonstrate it's a critical part of their job.
3. Flexible Scheduling
Remote work allows workers to choose where they want to work, whether in their home office or a cafe 3,000 miles from home. Another policy on the rise — especially for teleworkers — is flexible hours. This arrangement allows people to set their hours and breaks throughout the day. The typical nine-to-five workday has become less popular as workplaces find flexible scheduling more advantageous.
Flexible hours are beneficial to workers and their companies. They can decide the best hours for themselves and increase their daily performance. A 2021 survey shows nearly half of workers are more productive with flexible working hours.
More workplaces are implementing this policy because it's helpful for parents. Employees can adjust their work schedule around their kids and take time to pick them up from school or take them to necessary appointments.
4. More Paid Time Off
The pandemic has caused a lot of stress, increasing the emphasis on mental health. Many workers feel burnt out because they've had to work longer hours due to increased demand. To keep workers in-house, some organizations are increasing the amount of paid time off (PTO). A recent survey shows more than 20% of companies have increased their staff's vacation days.
PTO is essential for employees. The vacation allows workers to refresh themselves and enjoy family time. When they return to work, they're more productive, energized and ready to be even better team members. Nowadays, companies are increasing the amount of PTO because they want workers to spend more time with their families. Giving workers more PTO increases retention rates and keeps morale high at work.
5. Breastfeeding at Work
In American workplaces, many new parents don't have guaranteed paid time off. The Family and Medical Leave Act says workplaces must give up to 12 weeks off to parents after their child is born. Some parents can't afford to take that much time off work if they're not receiving pay, so they bring their newborn children to work. Recent legislation provides more protections for these new mothers.
In late December 2022, President Biden signed the PUMP Act, expanding protections for new parents in the workplace. The new law mandates employers with 50 workers or more to grant breaks for their employees to breastfeed. The PUMP Act was the first bill solely based on breastfeeding to receive a vote in the House and Senate.
New York took similar action by requiring all employers in the state to provide a private room with seating, running water and electricity for employees who need to breastfeed. These new policies are family-friendly and protect new parents who simultaneously have to work and be with their children.
New Family-Friendly Policies in 2023
The American office hasn't been the same for a few years. The Great Resignation during the pandemic made many prioritize their families when searching for a new job. Today's workers want family-friendly policies like flexible scheduling, more paid time off and help with childcare.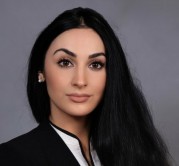 Evelyn Long is a writer and the editor in chief of Renovated. Her work has been published by the National Association of REALTORS®, Training Journal and other online publications.
Web: https://renovated.com
Details