If 2015 taught us anything, it's that even with security upgrades like EMV chip cards and tokenization, the form and frequency of fraud attempts will continue to evolve.   Your members may still be vulnerable in 2016. That's why it's more important than ever to make sure you have the choice and flexibility to deal with the new tactics fraudsters use to gain access to your members' information. So how do you do that? Here's a fraud fighting checklist for the new year:
Keep current on tools, trends and tactics
We know from experience in Europe and Canada that counterfeit card fraud is likely to decrease dramatically as more and more chip cards are sent out to consumers. But we also know fraudsters simply shifted tactics when chip cards were introduced. We expect card-not-present fraud to increase. Both MasterCard® and Visa® have programs you can enroll in that allow members to establish a unique password for online purchases. That can add security where we expect more attacks. The point is, when security closes a door for fraudsters, they usually find another window. Keeping up on the latest threats can help you anticipate and implement the best layers of security solutions.
Communication is key
Make sure your processor has a set of specialized notifications for larger, online or out-of-town purchases so they can be approved quickly. Then, encourage your members to notify you of large purchases so they aren't inconvenienced with a decline. When you send out a new card, make sure you have clear and actionable instructions to activate it. Once the card is active, be sure your processor is verifying expiration dates. This will ensure only active cards with the correct expiration date can be used. Finally, make sure your members are practicing the fundamentals of fighting fraud by only using reputable merchants online, and never giving their sensitive information over the phone.
Know your limits
Review your daily limit setting for the new year. Remember the daily limit is what you may potentially see in fraud losses. Keeping your cardholder daily limits low but manageable can prevent large losses for you, and minimize inconvenience to your cardholders.
Engage a little artificial intelligence
Back-of-the-house computer systems can be key to fighting fraud. Enrolling in a system that can learn your customers' habits and identify potentially fraudulent purchases in real time can reduce losses significantly. A card-blocking feature can enhance that artificial intelligence even further by allowing you to block transactions from certain countries, merchant categories or even dollar amounts.
Put the power in your members' hands
Mobile apps allow members to do everything from setting up purchase alerts to controlling their card with a shut-off button. Purchase alerts give the consumer the flexibility to see as few or as many transactions as they please. Allowing customers to control their cards means they get the choice of when and where they can temporarily shut down a card. A good mobile app gives your members a sense of control in the fight against fraud and gives you another ally to limit your losses.
Even with all of these tools in play, engaging your members through frequent updates keeps anti-fraud tactics top of mind. Ask yourself how you're using your marketing channels, social media and your website to educate your members. Then, set yourself up as the expert in your community by offering your knowledge to local reporters. Helping educate consumers through your local media can expand your institution's brand and enhance your own members' confidence in their choice to work with you.
2016 will bring new challenges to keeping our members' information safe, but arming your institution and its members with a wide array of tools means you'll be able to fight fraud, wherever it may pop up.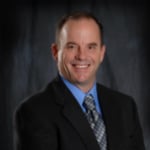 Terry Dooley is executive vice president and chief information officer for the SHAZAM Network. He has more than 20 years of financial and electronic funds transfer (EFT) industry experience and ...
Web: www.shazam.net
Details