Five Lessons Learned from 24 Hours of Twitter
by: Robbie Thompson, President/CEO, Credit Union Association of the Dakotas
I do not profess to be a social media guru.  A year ago I thought Foursquare was a just a game we played in elementary school – not a social media tool.  I thought Twitter was an eye spasm, and I figured Skype was a new rock band.  But gradually I am starting to understand the power all these new tools have as I use them more.  So recently, I used some of my new found "knowledge" to find out what people are saying about credit unions on Twitter.
I searched for tweets with the phrase "credit union" in them over one24 hour period.  I didn't search the "hashtag" credit unions so I would get more member tweets and not tweets from industry insiders.  (See how social media smart I am?  Now I know what a hashtag is.)   I have to say I was very surprised by what I found.  Below are just some of the hundreds of tweets that came up in the search.  I would classify them into generally four categories:  People that love their credit union or have good things to say about their credit union; people unhappy with their credit union; people talking about moving to a credit union because they are upset with their bank; and comments by employees of credit unions.
These tweets are printed below as originally written, grammar and abbreviations and typos, but in a few cases I filtered the language and put in a generic credit union name if a name was specifically mentioned in the tweet.
Good Credit Union Comments
"I love my small town credit union XYZ Credit Union just went through the drive thru and I thought they gave me a gift!"
"I love my credit union! XYZ FCU
"I don't know what I would without them.  XYZ Credit Union."
"XYZ Federal Credit Union, BETTER THAN A BANK."
"Shoulder is so messed up I can hardly write at all & I did the Credit Union paperwork today. Lady was so helpful!"
"yea thts true i get exactly wht u r sayin XYZ credit union is one those banks thts good for givin low interest rates."
"downloading this app from XYZ federal credit union that allows me to scan deposit my checks…im hype"
"Holy cow, the remodel. It looks nice. @XYZ Credit Union"
"I love ma credit union"
"Do XYZ credit union close at 5 or 6??"
Unhappy with Credit Union
"I @#$?! hate my credit union and their stupid confusing deposit slips they make me fill out".
"I need a credit union but don't join XYZ Credit Union"
"I've always known this but my credit union XYZ Credit Union is horrible"
"It's so inconvenient how far away and early my credit union closes"
"Switching banks today, XYZ Credit Union is a joke."
"I spent 5:34 on the phone with my credit union asking if they have a hash tag so that I may appropriately bash them."
"XYZ Credit Union has lost my biz..put a hold on my deposited paycheck since the 30th and charged all these fees. #xycu is weak!
"Sigh. My credit union has two speeds: slow and stop."
"I have a credit union but I want somewhere I can access easily."
"XYZ Credit union website is down…how am I supposed to know how much money I have?"
"I love belonging to a tiny credit union…but in emergencies like this, I REALLY need for them to be open past 4p!"
"why would a credit union in [US CITY]  install talking atms with a british accent?
"Omg they taking forever at this credit union Ima be late"
"Switching to [Bank] today…credit union for old people lol."
"an attractive loyalty rebate oh that's good, XYZ Credit Union, I wouldn't want an unattractive loyalty rebate"
Considering Joining a Credit Union/Unhappy with Bank
"How on earth do I transfer money to a credit union in Portland?"
"Hey Wells Fargo nice fees for your basic checking account. I am going to join a credit union"
"I keep thinking of joining a credit union but I have no idea how to get into one"
 "Go for a credit union, banks are evil"
"Applied for membership to our local Credit Union, feels great that they are non- for profit and owned by it's members, good-bye citizen bank"
"Big banks like Chase lost 1 Million+ customer in 7 month to Credit Union & local bank due to fee increases. Fear for more loss"
"I need a credit union!! wells Fargo is out they dang mind. They already fee us to death. Now a $60 annual fee"
"I already have a credit union account.  I'm transferring what money is in my Wells Fargo account to it and then closing it."
"Why did I bother with big banks all these years?!? Just got a c.c. from our credit union w/ lowlowlow rate AND the limit I requested!"
"If your money is in a big bank, please consider moving it to a local credit union.  It will do more good for you AND your community.  :)"
"Enough of these banking scandals. I'm taking control and moving my money to a credit union"
"Tryna figure out which credit union i wanna become a part of… XYZ or ABC. Hmmm…"
CU Employee Comments
"Come to my credit union and well get you a loannn!"
"I answered the phone saying "thanks for calling ABC federal credit union" then the [bad name]  gone say "is this XYZ federal credit union"?"
"XYZ FCU in [City]. Im an intern. It sucks"
"How the heck do you catch your sandwich on fire in a toaster oven? Now the credit union smells good"
"Just to berated from a member of the credit union because we don't have adequate space for more safe deposit box. I hate my job"
"Another nice day spent inside the freakin cold credit union at least I got a job thank God"
So what did I learn from this little exercise?
There is a lot of chatter on Twitter about credit unions. This is just one 24 hour period. This much activity takes place every day.  And this doesn't even consider other social media channels, blogs, or review sites.
People are not afraid to tell others if have bad service or are unhappy.
A lot of people are looking for an alternative to their bank. There is tremendous opportunity here.
It's important to have guidelines for employees. Don't assume they know what's ok and not ok to say on social sites like Twitter. To this point I think it is best to at least have a simple guideline like "if you trash a colleague, member or this credit union on a social media site its grounds for termination."
Every credit union should be monitoring social sites for good and bad comments about their brand. In this new world we live in people have 1000s of followers who also have 1000s of followers so word spreads quickly. While there are for fee monitoring services, spending 5 minutes a couple of times a day to run a few searches may be worth the effort.
Robbie Thompson, President/CEO, Credit Union Association of the Dakotas
Thompson is responsible for the management and oversight of the Credit Union Association of the Dakotas, and in conjunction with the Board of Directors establishes and achieve the Association's strategic objectives. Thompson a native of Minneapolis, Minnesota earned degrees in Business and in Economics from the University of Minnesota-Morris, Morris, MN. He also earned a Juris Doctorate degree from William Mitchell College of Law, St. Paul, MN, and is a licensed attorney. Thompson has spent his entire career in the financial services industry. He started his credit union career as a compliance attorney with the Minnesota Credit Union Network where he advised credit unions on legal, compliance and regulatory requirements and advocated for credit unions on regulatory issues. Thompson also was General Counsel and Vice President of League Services for the New Jersey Credit Union League, where he oversaw the education, non-profit foundation, compliance and legal areas for the Hightstown based state trade association. www.cuad.coop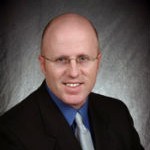 Thompson is responsible for the management and oversight of the Credit Union Association of the Dakotas, and in conjunction with the Board of Directors establishes and achieve the Association's ...
Web: www.cuad.coop
Details