Five things lenders should do to target millennials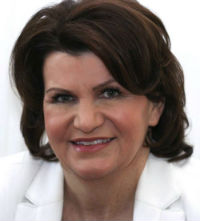 by: Kelly Booth
There is a lot of excitement about this year's housing market – and for good reason. Low rates, rising home values, lower down payment requirements and an improving economy have created a great climate for first-time home buyers – especially the millennials, who many are counting on to help resuscitate the housing market.
But, the millennial generation isn't like previous generations. To successfully target this group, lenders need to change things up because what worked for other generations may not work so well for this one. What follows is a short list of where to start:
1. Get Wired
Last year's Fannie Mae report "Technology Use in Mortgage Shopping" found that among borrowers who got a mortgage during the previous three years, more than half looked for their lender on the Internet, and nearly half (46%) got their quotes online. It's a given that millennial home buyers are shopping online at much higher rates. So if lenders are not spending part of their time looking for business online, they are putting their future at risk.
continue reading »