Four management styles – Two to avoid and two to mirror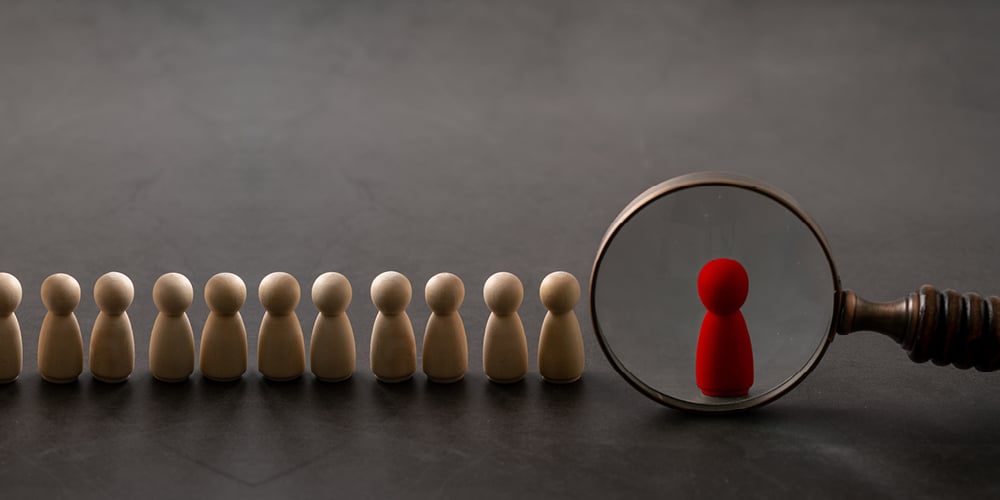 Throughout my years as a credit union marketing consultant, I've witnessed countless interactions between staff, managers, CEOs, Boards and members. Some of those interactions were impressive, while others were absolutely cringeworthy. I've noticed a lot of behaviors and I thought I'd share some real-life observations. I'll disclose that only one CEO from the stories below still works at the credit union. The others have retired. But I wanted to highlight some very clear management styles that can make or break the productivity of an organization.
The Light Switch
We had been working with a credit union for a few years, and our Strategic Planning Meeting was on the calendar. After we had our meeting scheduled with the entire management team, the CEO realized he had a legal matter to handle the morning of our meeting. Instead of trying to reschedule, he suggested that we keep the date, and he would arrive later. I typically only dealt with the CEO, and I was looking forward to getting to know the management team, since I rarely interacted with them.
I arrived at the credit union, and our meeting started at 8:30am sans the CEO. I had a very engaging discussion with the management team. Everyone was personable, conversational, ideas and suggestions were plentiful, and the creative thinking skills were on full display. The discussion was both productive and enlightening. This team really had fantastic ideas, and we had some great foundational talking points to build on throughout the day.
Around 10:30am, the CEO arrived. I took a few minutes and briefed him on our discussion, and then I proceeded with the meeting.
Upon his arrival, the "light switch" flipped.
This team of people that was so animated, engaging and full of ideas, was now intimidated, quiet and reserved. Trying to get them to participate in this meeting after the CEO arrived was literally like pulling teeth. Their personalities and demeanors completely changed in his presence. Nobody laughed, spoke up, or shared a thought.
I was flabbergasted.
Throughout the day, whenever I asked a question, they all waited to see how the CEO would respond, and then they followed his lead. Not one person disagreed with him. The independent thinking and outside the box discussion topics were gone for the remainder of the meeting. I have to believe that this team had learned these behaviors from previous interactions with the CEO. I've often wondered how this credit union would have performed under a leader who allowed and embraced ideas and suggestions from his team.
The Sky's the Limit
I had a relatively new client, who asked me to facilitate their Strategic Planning Meeting with the entire Board and staff. This credit union had a lot of young talent and was relatively small in size ($29M) and a staff of less than 10. The CEO informed me ahead of time that several employees would be giving presentations about their departments.
I had no idea what to expect.
I started the meeting with a general overview and defined the day's objectives, and the CEO introduced the first speaker. The Lending Department (one person) gave a meticulously detailed overview of the lending activities. She had a complete analysis of the year compared to the previous year. She prepared a breakdown of loans, dollar amount per loan type; debt ratios and averages; credit score analysis of members who applied for loans; a payment analysis; a loan fees breakdown; GAP/Warranty analysis; paid off loans report; delinquency report by loan type; charge off report; and a loan denial report by number, credit score, and dollar requested. I could go on, but you get the idea. This analytical report was extraordinary to say the least.
Next up was the Debit/Credit Card Department. Her report was just as detailed regarding ratios, statistics, interchange income and more pertaining to the debit card and credit card portfolios. Then we heard from the Collections Department, and she did not disappoint. The Finance Department and Services Department followed, and their reports were just as meticulously detailed as the others. Ratios, trends, income, expenses, numbers, percentages and comparisons. Everyone's report included those elements and more.
I was astonished with each person's presentation, the amount of research and preparation, the thoroughness, as well as their ability to present the information to the Board and answer questions.
About a month after this meeting, I was talking with the CEO. I asked her about her employees and her management style. I'll never forget what she told me. She said that she wanted her employees to know that the sky was the limit. She empowered them, gave them the tools to do their job, and allowed them to do it. Each year, one employee attended a national conference of their choice. She encouraged them to network and learn new tasks. She told them they were in charge of their respective departments. And they each took that role seriously.
I asked her if she was concerned about them gaining all this experience, and then leaving. She told me that she expected it. But as the leader, it was her job to give them all the training to be successful, and if they left, she would start again with someone new.
She stressed the importance of professional development and she encouraged her team. This credit union has had very little turnover, and several of these employees still work there today.
The "Starts at the Top"
I worked with a credit union who had a very personable CEO. Most days he was the first one in the office and the last one to leave. He shoveled and salted the sidewalks when it snowed. He made coffee for the staff. At meetings, he was in the conference room 5 minutes before the meeting started. He had an open-door policy for anyone. Many Saturday mornings, he stood in the lobby, served coffee to the members and chatted with them. He asked about their families, solicited opinions about a new product or service the credit union was considering, and even endorsed whatever loan promotion was happening.
His team followed his lead. They were professional and they had a very "member-centric" culture before "member-centric" was a thing. Because the CEO stressed how important the members were, everyone at the credit union embraced the philosophy of people helping people. Members came first and everyone understood that. Each year at the Annual Meeting, they regularly recognized employees for 5, 10, 15 and 20 year anniversaries of employment.
That mentality of "people helping people" in a professional manner started at the top. And it disseminated throughout the entire organization. Because it started at the top.
The "How Much"
This credit union CEO was absolutely price-driven. Almost every single decision was based on price. What was the cost, and he always wanted the cheapest option. I often reminded him that you get what you pay for. He didn't care. It was about the bottom line. Always.
We were working on a newsletter, and his local printer was cheaper than my price. I reminded him that many variables go into a print quote. The type of paper alone could change the price considerably. But he insisted on using his printer to print 5,000 newsletters because it was about a hundred dollars less than my quote. When I saw the newsletters, I was mortified. I immediately knew what happened. They were printed on a press and were folded before the ink was dry. The ink smeared and bled when it was folded. But he saved a hundred bucks on the job. And the newsletter looked like crap. But he saved a hundred bucks. He was okay with how it looked. Did I mention I was mortified? Needless to say, that newsletter never made it to my portfolio.
All of his decisions were like this. If I gave him a quote for a project, he would call 5 other printers just to save twenty bucks on the job. They were shopping for a new core processor, and price was the main factor. He wasn't as concerned as what could be automated and reduce the workload or what the new technology was. It was all about the price. He didn't want any input from his team, because he was going to choose the cheapest option. Because it all came down to how much.
By no means am I a behavioral psychologist. I'm merely sharing my observations, but I would challenge managers to evaluate your own management style. First and foremost, if you left the credit union tomorrow (due to retirement or another opportunity) have you prepared your team for a smooth transition? Are they experienced and empowered to make decisions and move forward? Do they understand the credit union values and practice them regularly when interacting with members?
Credit unions of all sizes are struggling with many ongoing concerns these days. The daily operations, technical issues, regulatory concerns and staffing shortages are consuming many hours in the day of a CEO. But think long and hard about what part you play in creating a management style that positions your credit union for future success and growth. If you need to modify your behavior or the behavior of another leader on your team, consider what the outcome might be. A few tweaks here or there may result in tremendous productivity from your team resulting in tremendous accomplishments for your credit union.
Jayni founded Marketing Solutions Unlimited, a credit union marketing company, in 2001 to offer creative solutions to marketing challenges in the credit union industry. Her vision was to build a ...
Web: www.marketingsolutionsunltd.com
Details