Four tips for credit unions to win consumers' micro-moments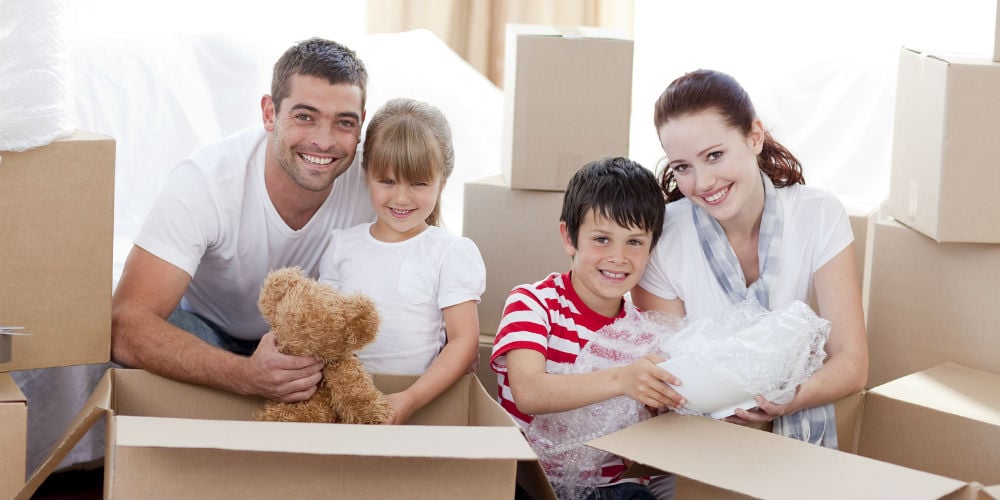 Life is not lived in years or days or even hours. Life is lived in moments. And right now, people all over the world are trying to make the most of every moment. As consumers increasingly rely on mobile devices for information, FI marketers can leverage these "micro-moments" to be there when their clients need them, and reap the rewards.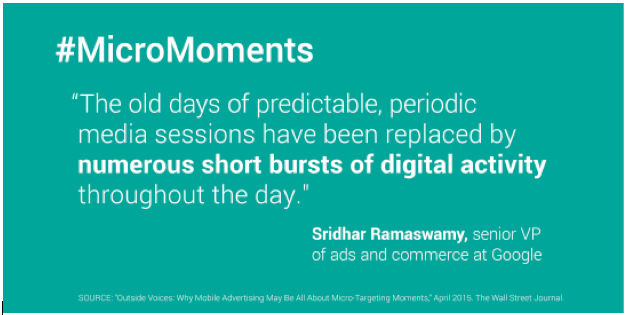 The brainiacs at Google Think have defined a new term – "micro-moments" – and it has marketing professionals overhauling their approach to how they connect with consumers.  What is a "micro-moment"? If you guessed that a micro-moment is a short window of time, you are correct. More than that, it's a window of opportunity when your audience wants to know or do something – they have a need or a desire – and they reach for their mobile device. Google Think categorizes these scenarios as "I want" or "I need" moments such as:
I want to buy…
I need to learn…
I want to know…
I need to go…
I want to do…
Each of these moments is in real-time, and the customer is intentionally seeking help or information. Usually, the customer is searching the Internet on their smartphone. Because the moment is so fleeting, and because people have such high expectations for fluid experiences, they probably don't want to take time to navigate complex websites, talk with service people, move to their PC, visit a branch office, or make a phone call. The consumer merely wants to know something RIGHT NOW.  He or she might be shopping, waiting in line, sitting on a bus, dining at a restaurant. But wherever they are, they are trying to satisfy a need or desire. And that's where you come in.
Why is this ground-breaking for financial institutions?
While most financial institutions have integrated some digital approaches into their marketing strategy (including mobile and online banking, email marketing, social media, search engine marketing), the savviest marketers are now analyzing their users' daily routines to determine when those users might need the FI's products, services, advice, or insights.  Indeed, Amanda Rendle, HSBC's global head of marketing for commercial and global banking markets, has created a new job title for some of her marketing team members. She calls them "customer journey engineers," and they are working to pinpoint each moment when a connected consumer wants instant gratification for a need in the moment.
Whether you're running a restaurant, a hardware store, or a financial institution, every time your user needs or wants something, it's an opportunity for you to shine, to show them that you are "more than just a restaurant  (or hardware store or bank or credit union)". Every need or desire is also an opportunity for you to anticipate your users' needs and impress them with just how attentive you are and how much you care about them.
Your job is to identify the moments you want to win – or can't afford to lose.
For a credit union, think about the moments when your users make pivotal financial decisions and then think about the outcomes you'd like to achieve, the behaviors you'd like to influence. Here are just a few:
| | |
| --- | --- |
| Moment/Decision | Desired Outcome or User Behavior |
| Making a purchase | Make a wise choice; spend within their budget |
| Making a purchase | Use your FI's credit or debit card |
| Buying a car | Check with you for current rates; finance with your FI. |
| Looking for an ATM | Use yours instead of another FI's |
| Buying a house | Get pre-approved and finance through you |
| Saving for college | Visit you for advice; start a 529 |
| Switching health insurance | Start an HSA or FSA with you |
| Starting a business | Talk to you about a business account, LOC |
| Kitchen remodel | Get HELOC from you |
| Teaching kids about money | Start a kids account; bring them to the branch for a visit |
| Moving to a new city | Open primary account with you; transfer assets and investments |
| Referring a friend | Recommend your FI; explain how you stand out above others |
Here are four tactics financial institutions can use to win their clients' micro-moments:
Ask "WHEN?"Map your user's journey and identify the moments that matter. When do users want to find financial information? Learn about your offerings? Make a purchase? When do they want to help themselves, and when might they want to talk to a human being? Start with the table above and add your own micro-moments, outcomes, and more of the details below.
Ask "WHY?"For each moment that you've mapped, put yourself in your user's shoes, and imagine exactly why the user might need your help. What are his or her goals, needs, or aspirations in the moment?
Ask "HOW?" Anticipate Needs and Optimize Offers.Be there right when your users need you. Use context – time, location, and more – to anticipate your user's needs and instantaneously satisfy them in the moment. Where are your clients when they need your help? What device are they using? Is it day or night? Time for work or time for play? Are they retired or just starting their career?And, how can your institution be most helpful in that moment? How can you make your user's life easier, more efficient, or more fulfilling? How can you help them save money or spend more wisely? What products or services can you offer to satisfy their needs or desires? And what technologies and content can you deliver to engage with them in relevant, meaningful ways?Do they need auto loan rates when they arrive at the car dealership? Would they benefit from home loan rates when they meet with their Realtor? Are they looking for a discount when they go to their favorite retailer or restaurant — and would they be more likely to use your credit or debit card if it offered just the discount they needed?
Measure the Moments That Matter. Then Iterate and Repeat.The return on investment for a billboard or a radio ad is very hard to measure. But serving your clients in micro-moments is actually concrete and measurable. Giving users tangible offers (like discounts at local merchants) along with clear calls-to-action ("Tap here to get pre-approved") results in a traceable path and measurable results. Keep track of these results to gauge your micro-moment success. Start small and add more moments as you get smarter, or as software resources and capabilities get better.
Using context to anticipate needs and optimize offers will help you deliver personalized, meaningful, and relevant content to your users every time. When your financial institution delivers an informative, helpful, integrated experience for users – whether they're in the branch, or during all of the micro-moments throughout their lives – you show them that you're there to address their needs in real-time, right when they need you most. You're showing your users that you care about them throughout their lives, not just when they're banking, and not just when they're in the branch.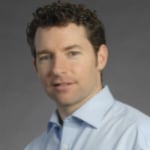 Andrew Bank is Co-Founder of Larky, a mobile loyalty platform that drives acquisition, retention, wallet share, and interchange revenue. Andrew is responsible for client relationships, marketing, and thinking about how ...
Web: www.larky.com
Details