From product pusher to trusted advisor
How marketing must shift in the aftermath of COVID
When I was the VP of Marketing at First Tech CU, I changed the name of the department to Cult-ivation. Quite frankly, I had come to hate what marketing had become in most credit unions. I corrected anyone that said "We need to GO AFTER…(insert product name or demographic). It felt like stalking, and according to Psychology Today the definition of stalking is:
"…repeated and persistent unwanted communication and/or approaches that produce fear in the victim. The stalker may use such means as telephone calls, letters, e-mail and placing notes in the media." In other words, traditional marketing. Today marketing feels like a punishment. When I Google some content and land on the page I am bombarded with constant interruptions, banner ads, and pop ups. If I go look at a pair of shoes on Zappos they follow me everywhere in social media. Are some of these effective?  Probably, but raise your hand if you like them. 
Instead of "going after," I tried to build a culture of cultivating like-minded people that would become devoted to the credit union. Cult is not necessarily a negative word. It is a "great devotion to a person or an idea." Member loyalty is critical to our long-term success and never has it been more important than today. 
This year a Gallup Poll asked 3.2 million credit union members across the US how the credit union can support members during the COVID-19 crisis. Three specific needs emerged:
Increase my peace of mind, provide me with relief as I need to get through this crisis. 
Build my hope, continually be there for me through guidance and solutions.
Reduce my unnecessary stress, make it easy for me to access staff and tools when and how I need them. 
These three things are what members need most from their credit union right now, and thereby serve as a framework for providing exceptional service during this crisis and beyond. Gallup recommends that credit unions formally organize all COVID-19 members continuity planning around these urgent needs. 
I was going to present these ideas to a group of marketers in New York earlier this month, so I did some research to find out who might already be taking this more human approach. 
Canopy Credit Union in Spokane, Washington has a page on their website with the headline "Need help paying rent?" They are not "going after" anyone, they are helping their members solve a problem. A big problem. 
Increase my peace of mind. They offer a 0% help with rent loan for members who might be struggling to pay their living expenses, and you could qualify for up to 100 days before your first payment is due. 
Build hope by being there for me through guidance and solutions. That page also includes a list of other services that may help those struggling. Things like three month interest only payments, skip-a-pay, and penalty free term share withdrawals. They also list Spokane Resources such as a Women and Children Free Restaurant link and other community resources. 
Reduce my unnecessary stress. Visit their website. Their home page is perhaps one of the best I've ever seen. With a tag line "Here you grow". They go on to say "Getting approved for a loan can be daunting. We have a simple process that ensures you get the right loan to fit your needs." That's it, and they're right! It IS "daunting" and today a bit humbling to get a loan. They also have one of the best Facebook pages for a credit union. Facebook is for faces, and they get it, they do not push products on social media.
I know many credit unions are stepping up and doing the right thing by their members right now. We are best in a crisis and this is what separates us from the banks. I hope this new way of marketing continues long after the crisis subsides, because it is about TRUST and trust is something that is earned.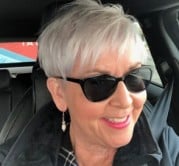 Denise started her credit union career over 30 years ago as a Teller for Pacific NW Federal Credit Union in Portland, Oregon. She moved up and around the org. chart ...
Web: https://www.zest.ai
Details