Get new members for the best possible price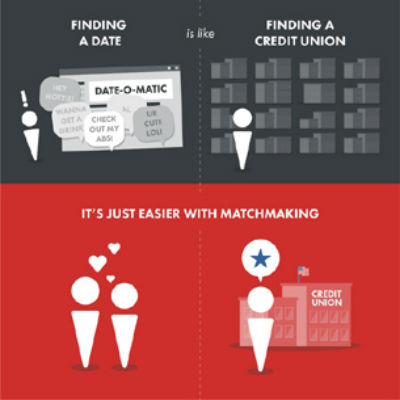 Until April 8, you can help kick start a collaborative program aimed at boosting CUs' market position.
by: Kathryn Clancy
Remember the last time you tried to explain to a friend from out of town exactly what credit unions are, and why working in the movement is so important to you? You probably said something like, "They're member-owned, not-for-profit financial institutions dedicated to improving their owners' financial lives." And then when your friend said that sounded great and he wanted to join one, you said, "Um… ." After all, what do you know about the membership criteria of credit unions far away?
Helping your friend find a credit union isn't the whole story here, however. Take a look at NCUA and U.S. Census Bureau data, and you'll see that only about 100 million U.S. consumers are members of credit unions. With 300 million people in the country all told, that's a lot of untapped potential that credit unions could get together and dig into. But helping anyone on the street find just the right credit union to join has been difficult in the past.
continue reading »