Get ready – consumers are about to get their spend on!
We've all had a year to dream about what we'll do post-pandemic. Most of us are now starting to get those dreams put to paper. We are dusting off the travel rewards credit cards to book trips for the second half of the year and considering RV, auto, and home purchases. We might even be contemplating investing in an updated wardrobe that does not include stretchy pants and hooded sweatshirts.
Get ready. There is some serious, pent-up demand about to come your way! This means it's time to get your marketing and lending houses in order. Here are four things to consider when marketing your loan products for the remainder of the year: 
Understand What Consumers Want. One silver lining to the pandemic is it has allowed us to step back from the day-to-day and ask key questions, including: What do you want to be known for when it comes to your loan offerings, and how do you want to message that to your members? Use this time to get to work making changes to your products, services, and experiences. Focus your marketing by understanding what members are buying. This will position your organization to help them buy what they want when they are ready. 
Update Your Credit Cards. Consumers are using their cards in new ways, and they want different features. Americans are using their cards more, with one study finding that 38% of cardholders say that their credit cards are the only way they make purchases right now and that throughout the pandemic, spending in the areas of everyday purchases such as groceries and self-care items increased. In addition, 70% of Americans said they had no plans to cancel a current card, but the preference for their card features has changed. Respondents cited no annual fee, cash-back rewards and a no-interest period on purchases as the most essential features. Take the time now to update your credit offerings. This will help you be more in line with what members want and how they are using their cards so that your cards will be top-of-wallet when restrictions loosen.
Refine Your Messaging. Now more than ever, your message matters. Resist the urge to market on price and product features alone. Refine the message of why potential members should borrow from you by demonstrating the value you provide and underscoring the mission that drives your credit union. Focus on relevancy and connection. It's as simple as this: No one wants a mortgage. What people want is a home. Make your message about how you'll help them secure one. 
Ask Current Members for their Business. Look for opportunities to ask for your current members' business again and ways to market the value you provide to members. Take the time to develop all those marketing tools you've wanted to work on for so long, including: emails to follow up with members who have applied for but haven't closed on a loan; promotions to current auto loan holders nearing the average pay-off with an incentive for them to borrow from you again; and if you offer loan discounts or pay bonus dividends remind members of those value-adds. It's essential to keep the loans you have, and the only way to do that is to keep asking for the business.
In closing, as consumers gear up to spend and borrow, now is the time to ensure that you are marketing your products in relevant and helpful ways to your members.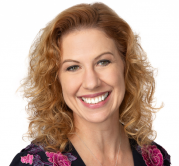 Bryn C. Conway, offers more than 15 years of experience as a former credit union executive with extensive background in strategic planning, brand development, member experience, retail delivery and public ...
Web: https://strategiesbeyondcreative.com
Details