Getting off the MFOEL Merry-go-round – Blended Multi-featured Plans
by: Catherine Klimek, Senior Counsel with Securian Financial Group, Allied Solutions
Allied Solutions has closely been following the recent guidance issued by the NCUA and its impact on credit unions.   We've asked legal counsel from our parent company, Securian Financial Group, to give their opinion of what this really means for credit unions and their lending programs.
Stop me if you've heard this one before:  the NCUA has issued guidance on MFOELs.
So now credit unions who are currently using MFOELs are going to have to, once AGAIN, revise their lending processes and procedures.  Just what you need, right?  More credit verification procedures?  More confusion?
Don't despair!  The NCUA has finally given you a good, permanent solution to your MFOEL woes – blended multi-featured (MFL) plans.
As Securian's senior counsel in charge of compliance for our Loan Document Services group, I've been on the front lines of the multi-featured mess since the new rules were first proposed in 2007.  Along the way, I have observed two inherent truths:  first, MFOELs are confusing.  Second, blended MFL plans are not.
Credit unions across the country who switched to a blended plan when the rules changed have enjoyed an easy transition – they kept the single-signature approach, made no changes to their underwriting procedures, and have passed their NCUA and state exams.  No Confusion Required.
Sounds too good to be true?  Normally my cynical self would agree whole-heartedly.  In this case, however – yes – it really is good, and it really is true.
Blended plans don't over-think the rules, don't jump through hoops, don't squeeze a square peg into a round hole.  They do simply, and exactly, what the CFPB intended when it changed Reg Z – they provide closed-end Fed Box disclosures for closed-end loans.  Because the closed-end disclosures are given at the time of the advance, credit unions are free to fully underwrite their vehicle loans and other closed-end loans at the time the member requests the advance.
Yes, blended plans are legal contracts, so let's get the legalese out of the way:
The member signs the master plan contract to establish the plan, agreeing to the terms of the credit agreement and security agreement and granting the security interest in all property purchased or otherwise pledged under the plan, now and in the future – just like your open-end plans of old;
The plans contain your open-end revolving accounts (e.g., LOCs) and your closed-end single-disbursement loans (e.g., vehicle loans).
Open-end revolving accounts follow the open-end disclosure rules; closed-end loans follow the closed-end disclosure rules.
"Consummation" under Reg Z occurs at the time of the advance, because that's when the member becomes obligated on that particular loan.  Consummation does not magically occur just by establishing the plan.
Closed-end advances do not have to be signed.  Nothing in Reg Z requires disclosures to be signed.  The member's signature on the plan document takes care of your general contract law.
Makes sense, right?
Blended plans are all about common sense.  They won't confuse you or your examiners.  They allow you to underwrite your closed-end advances and maintain the member convenience of a single-signature plan, while providing the proper disclosures to your members.  Ah, the good old days.
Yes, you really can get off the MFOEL merry-go-round.  Hop on the blended plan bandwagon, and your head can finally stop spinning.
Allied Solutions, LLC is a subsidiary of Securian Financial Group and is one of the largest providers of insurance, lending, and marketing products to financial institutions in the US.  Allied uses technology based products and services customized to meet the needs of 4,000 clients along with a portfolio of innovative products and services from a wide variety of providers. For more information please visit www.alliedsolutions.net. Securian and its affiliates are among the most highly rated by the major independent rating agencies that analyze the financial soundness and claims-paying ability of insurance companies.  For more information about the rating agencies and to see where our rating ranks relative to other ratings, please see our web site at securian.com/ratings.
Catherine Klimek is Senior Counsel with Securian Financial Group and is in charge of compliance for Securian's Loan Documentation Services area. She is a rabid baseball fan and enjoys making things simple for her credit union clients.  She has teamed with Jackie Philpot, Manager of Securian's Loan Document Services group, to provide credit unions with practical, compliant solutions for a combined 45 years.  Catherine may be reached at catherine.klimek@securian.com or 651-665-3285.  Jackie can be reached at www.jacquelyn.philpot@securian.com or 1-800-452-4521, ext. 54908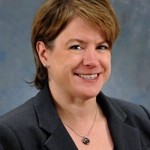 Catherine Klimek is Senior Counsel with Securian Financial Group and is in charge of compliance for Securian's Loan Documentation Services area. She is a rabid baseball fan and enjoys ...
Web: www.alliedsolutions.net
Details