The Golden Triangle: Can you lead with payments?
Financial institutions are relevant because they are vehicles to help consumers with their financial journeys. Bottom line success is achieved by creating profit – which is the positive difference between the interest earned through driving loans and the cost of collecting deposits.
This formula has been the foundation of how financial institutions work but with all competition including the advent of Fintech, this has put a lot of pressure on financial institutions to seek new ways to do three things:
Become more efficient in reducing costs
Find creative ways to offer more lending options
Seek alternative sources of income
Getting Personal
My daughter Shivani, accepted an internship with an international company where she tutored English to students in another country over Skype. We did not feel safe in providing her financial account information to collect her paycheck, so she set up a "temporary account" with a Fintech company. The employer made payments to the Fintech provider and my daughters personal information was completely encrypted.
The Fintech company provided Shivani with an account that did pretty much everything except earn her interest. She received a mobile wallet that allows her to make purchases. Her wallet is accepted at most online and many physical merchants. She receives numerous incentives from her wallet to shop at different merchants. The Fintech company provides her with exceptional reporting, personalized offers, and the opportunity to budget for future purchases.
They even offered her an ATM card through an alliance with an online-only bank. She gets messages in the app and her ability to transact is extremely intuitive. The Fintech company is always "top-of-mind" and "top-of-wallet" for her.
The Fintech company's ability to Trojan horse their way into becoming a full service financial service poses a serious threat to many financial institutions. To counter this challenge, financial institutions need to think about developing a comprehensive payments strategy. Your offer to the consumer should be to create a wallet, connect this wallet to their sources of deposit, and provide an opportunity for them to transact across multiple channels.
Same Old, Same Old
Most financial institutions are working very hard to look for ways to earn interest on the deposits that they have collected. They do this by offering different kinds of loans, most of which are to help consumers purchase or refinance their vehicles or their homes. There is also the constant push to provide personal loans in addition to credit cards.
The bigger the loan, the better it is for the financial institution (in most cases if you factor in the risk of non-payment). You have fewer transactions that can amount to more revenue and it seems like a much easier task.
Consumers however, find it an arduous task to switch their big ticket purchases. Also, in many cases the car dealer and the real estate agent help drive the consumer to other sources of financing. It becomes more difficult to win. Getting consumers to open a new account is an even tougher option.
Leading with Payments
Why couldn't you lead with the idea of becoming the micro-payments provider? What if you actually created a payments option that was truly viable? A card that provided the three main things consumers look for – universal acceptability, security, and the ability to earn rewards.
Once you are "in", look for ways to drive more interactions with that consumer on their payment card and start introducing them to your other services. Your branding will be a lot stronger and because you are "in" it will become easier to establish additional relationships with that consumer.
There is a lot of innovation that is being driven by FinTech companies in an effort to become top of mind to their consumers. FinTech companies are also changing the way they earn revenue – they are less interested in the interchange fee and more interested from income driven by their ability to influence purchases.
(My research with consumers, FinTech companies, mobile wallet solutions, credit card providers, and financial institutions is helping me draft a list of desired functionality that you should find very useful. I intend to share a draft article with my readers next month, followed by a whitepaper. Do share your feedback on this article and please let me know if you are interested in the Payments Whitepaper.)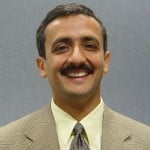 Sundeep has been assisting financial institutions with their omni-channel strategies - a more effective branch, a better online experience, & great consumer engagement. He is the author of an online ...
Web: www.digitalcredence.com
Details