How gratitude can save you money
Prevents impulse buying
Just as some take down an entire carton of ice cream when feeling blue, others hit the mall and go crazy. If you're going through a hard time, take a minute and really think about things in your life that you are grateful for. It can't be all bad! Remind yourself of what's good and focus on the positive. Spend quality time with loved ones, enjoy the sunshine, and think of other sources of happiness in life, beside spending money. That way you can find contentment without reaching in your wallet.
Reminds you to give back
When you're appreciative of the little things in life, you will be more aware of those less fortunate. Instead of splurging on something new for yourself when you have free time, find ways to volunteer instead. Do you really need that new purse or television? Chances are the answer is no. So instead of adding more "things" to your life, decide to help others who have little or nothing.
Keeps you on track
When you are grateful and satisfied in life, you feel more excited about the future. You are also more patient which is incredibly valuable when working toward a certain financial goal. Gratitude keeps us motivated and helps us to think long-term about what we need to maintain a comfortable and happy life.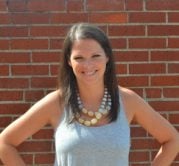 Wendy Moody is a Senior Editor with CUInsight.com. Wendy works with the editorial team to help edit the content including current news, press releases, jobs and events. She keeps ...
Web: www.cuinsight.com
Details