Grow CU revenue with compliant digital payments for cannabis transactions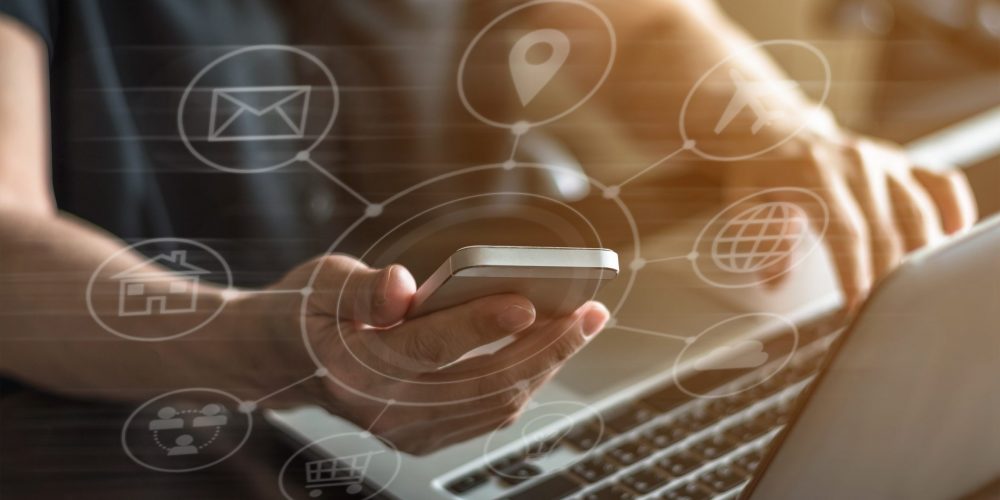 As Jon Baugher, co-founder and Chief Revenue Officer at payments infrastructure provider POSaBIT puts it, "nobody likes to handle large volumes of cash. It's not safe, it's not hygienic, and it's not transparent." To address this challenge for the emerging cannabis industry, POSaBIT has developed a compliant, user-friendly payments solution that normalizes the shopping experience for consumers in cannabis shops. Today it partners with Shield Compliance to help credit unions serving cannabis-related businesses (CRBs) deliver an enhanced member experience while generating additional revenue. I recently spoke with Jon about the opportunity for credit unions to offer compliant digital payments to their members in the cannabis industry.
Shield: What should credit unions look for in a digital payments partner?
Jon Baugher (JB): Because the cannabis industry is still federally illegal and highly regulated at the state level, credit unions need to make sure they're working with partners who are completely transparent in terms of how they conduct themselves. Unfortunately, there have been providers who try to provide merchant services in this industry, but they do it in a way that's far less than compliant. For example, there have been instances where merchant services are set up, but the business' true identity is obfuscated or miscoded as a different industry. Those solutions always get shut down, causing disruption across the board. In our case, we're publicly traded, our financials are visible, there's a true corporate identity behind what we're doing, and we have a robust compliance infrastructure in place through our relationship with Shield Compliance. In addition, we are a federally registered Money Services Business and a State Licensed Money Transmitter. These credentials carry significant reporting and compliance obligations, and while burdensome to our organization, we do this to give comfort and confidence to both our banking partners and merchant partners. 
Shield: What kind of compliance requirements does POSaBIT comply with?
JB: In addition to using Shield's BSA/AML-compliant cannabis banking platform, we have made the necessary investments to make sure we don't miss any steps related to our compliance obligations. We have a published AML program, a published KYC program, and we're audited every year by the Department of Financial Institutions. These are all things that are critical to ensure that we're not going to get shut down, that the merchants using our service aren't going to get shut down, and the financial institutions using our service won't run afoul of their auditors either. Compliance really should be first and foremost on the financial institution's mind as they're evaluating potential payment infrastructure partners.
Shield: What value can credit unions derive from providing digital payments to CRBs?
JB: I think everybody acknowledges that forcing CRBs to operate as cash-only is problematic, so we deliver an alternative to cash to these merchants. At the same time, we want to enable credit unions to provide value to their members and generate new revenue. Offering a compliant digital payments solution can help them do just that. Not only can credit unions offer a great experience to their members, but like traditional merchant services, digital payment solutions can give them the ability to generate valuable non-interest income revenue based on transaction fees. Through our relationship with Shield, credit unions can offer their members a digital payments product and get a cut of the revenue stream coming from it while being confident they are conducting compliance in the right way.
Shield: Should credit unions view digital payments as a core component of their cannabis banking program?
JB: When you look at retail in a traditional sense, most transactions are conducted using a credit or debit card. Why should it be any different in cannabis? Although there's a cost associated with the additional due diligence required for this industry, digital payments allow credit unions to say to their members, "If you bank with us, we're going to provide this service, and this service will allow you to accomplish a few things. One, it's going to increase the average ticket that your customers spend. Two, it's going to increase your overall sales. And three, it's going to give consumers a preferred method of payment, so it will give you a competitive advantage in the market and is a differentiator for your store." It's also super valuable to the credit union, above and beyond just having a deposit strategy or providing cash handling services. It's a true value add with tangible ROI and financial benefits.
If you're looking to accelerate your cannabis banking revenue, contact Shield Compliance to learn more about enabling your cannabis banking program with POSaBIT digital payments.
As president and CEO of Shield Compliance, Tony Repanich leads day-to-day operations and serves as its principal product architect. Having served as a senior executive at a Washington state-based community ...
Web: https://www.shieldbanking.com
Details