Guidance from (very) recent history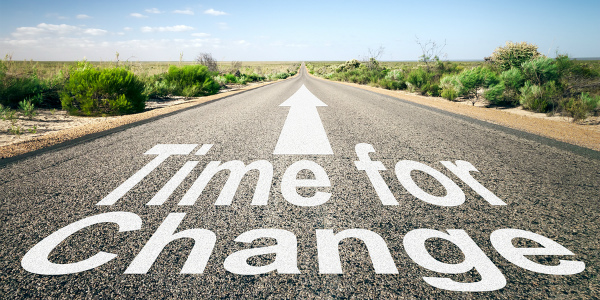 George Santayana in The Life of Reason offered this observation, "Those who cannot remember the past are condemned to repeat it." Everyone's heard a variation on Santayana's observation. The lessons of history have many things to teach us. When it comes to 2015's upcoming RESPA/TILA changes, the industry's recent experience with the QM/ATR Rules is helpful. This year's rules required changes to most functions throughout the mortgage origination cycle. Not only was it valuable practice, it provided five valuable lessons for the work ahead on this next phase of Know Before You Owe.
Lesson 1: Understand the impact of change as it affects your workflow
QM/ATR affected workflow. Every regulation does, but RESPA/TILA has a significantly bigger impact for this reason: It mandates pre-closing release of the Closing Disclosure. Today's borrowers typically do not see any portion of their closing package before they pull out their pens to sign. After August 1, 2015, every borrower must have the closing disclosure in their hands days in advance of closing. RESPA/TILA means more than the replacement of documents; it mandates a seismic shift in lending processes. Now is the time to determine and design new, compliant workflows.
Lesson 2: Do not procrastinate in determining the impact these changes will have on your product
RESPA/TILA potentially affects your mortgage products, but it also has the potential to affect your investor relationships. Sure, conventional/conforming fixed rate and ARM loans are likely to remain unaffected. It may be a different story for interest-only loans, however. If your product mix is diverse, now is the time to evaluate exactly what changes might have to be made as a result of this new regulation, both on the offering side and on the investor side.
Sound daunting? There is opportunity here, too, especially if you update your marketing plans and materials to communicate the compliance-friendly nature of your real estate financing program.
Lesson 3: Do not underestimate the effort required to train your people
Let's define "your people". Obviously this term includes your staff — not just the mortgage staff or the lending staff, but the entire team. RESPA/TILA replaces three documents all lenders and homeowners have come to know over the last three or four decades. Two new disclosures replace them completely. The format is new. The language is new. Educating your people should start early because there is a great deal to learn.
The other reason early team education is important is that the term "your people" also includes your borrowers. Repeat buyers are going to see something completely different on August 1. They will have questions. First time homebuyers, by their very nature, ought to have even more questions. You will want to make both of them feel very comfortable. A knowledgeable team is an essential element for doing this.
Lesson 4: Understand the Potential For Interest Rate Risk.
Interest rate risk? Isn't this a disclosure regulation and not a capital markets rule change? Yet RESPA/TILA has the potential to affect loan delivery thanks to the disclosure delivery requirements. Interest rates are bound to rise in the future, and when you have mandated "cooling off" periods between disclosure and closing, you might face rate lock expirations, which could become costly should you be forced to honor rates as disclosed. As was the case with Lesson 1, assessing secondary market processes while analyzing all lending processes is going to be important. RESPA/TILA has the potential, at least at first, to slow lending velocity.
Lesson 5: Track your investor's positions, definitions/calculations, documentation requirements and product impacts.
Make sure you understand your obligations, your investor's requirements, and the gap between them. A requirement may look similar but in fact might be a different requirement and what may be duplicative. As with Lesson 4, this may seem odd — since RESPA/TILA is not a capital markets rule – but I cannot stress enough how much broader a regulation this is than a simple disclosure replacement.
We have become used to broad-based, rapidly changing regulations. The environment will remain dynamic for the foreseeable future. In this situation as in many others, the best advice is to look to history for guidance on the future.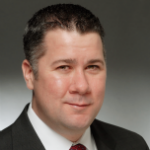 In drawing from his advisory experience, John works closely with Mortgage Cadence clients to assist in interpreting compliance requirements, develop risk mitigation strategies and implement the requisite controls within the ...
Web: www.mortgagecadence.com
Details