Can you imagine Googling your credit union right now and finding nothing? Today that would mean you don't exist. At all. 
Imagine a time when there was no internet. If a member wanted to "find" you they went to the Yellow Pages that was delivered once a year to their front porch. Or you could call information and ask for the number and address, and for a fee you could get automatically connected. Fancy. 
Today you just ask Alexa. 
Do you know why Jeff Bezos named his company Amazon? Because before the Google machine search engines gave results in alphabetical order. He wanted to be on that first page. 
Today you just ask Alexa to send you stuff from Amazon … no Google search, no computer. Just your voice.  
In the late 90's I remember a credit union CEO telling me that they did a member survey and asked the question "Do you own a computer?" and that overwhelmingly his members said "No" so he didn't see much point in getting a website. The question he should have asked is "Do you have access to the internet?" Most would have answered "Yes" because either at work or the good old library was where many of us first learned of the power of the world wide web. 
This is a typical "wait and see who else does it" adoption process that is killing credit unions. We generally are not innovators, at best we are "fast followers." 
Today I watched an interview on CU Broadcast between Mike Lawson and John Best of Best Innovation Group (BIG) about CU Voice Activation. According to John, this is very similar to grabbing your domain name. Even if you're not going to do anything with it right away, just secure it. It's your credit unions domain by voice. For example, you know how people might search a credit union by "First Tech" or "First Technology" or "First Tech Credit Union" or First Tech CU" well now instead of typing, they're talking so Alexa or Google Home needs to know where to take them. With so many credit unions with similar names today it's important to nail down your identity. 
Nearly a quarter of US Households own a smart speaker (virtual assistant). As of August of this year Alexa controls 70% of that market, with over 100 million sold. Here are just a few of the cool things Alexa can do: 
Make phone calls! Basically land line calls and you can block unwanted calls. 
Control your smart home, turn on lights, lock your door, turn up the heat …
Get cooking ideas and tips. Set timers, follow recipes step-by-step
Get the news
Entertain your kids for hours on end
Get the balance of your checking account! 
Can you imagine how many inbound phone calls could be eliminated if your members asked Alexa instead? "Did my paycheck get deposited?" "Please transfer money to my checking."  "My VISA card was stolen, please cancel it." "Make my car payment." 
Numerica Credit Union in Spokane, Washington was one of the first financial institutions in America to embrace voice banking. They were one of only two credit unions to beta-test an Alexa skill created by Best Innovation Group in partnership with Jack Henry & Associates. The other was Enrichment FCU in Tennessee
Global consulting firm McKinsey cautions financial institutions that they must now either be leaders, or at the least very fast followers. But, if you're still more comfortable taking "baby steps" then at least squat on your dot com. In other words, register your credit union's "voice" at www.cuvoiceregistry.com so some day you will be there …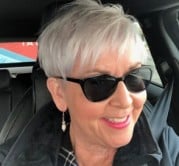 Denise started her credit union career over 30 years ago as a Teller for Pacific NW Federal Credit Union in Portland, Oregon. She moved up and around the org. chart ...
Web: https://www.zest.ai
Details